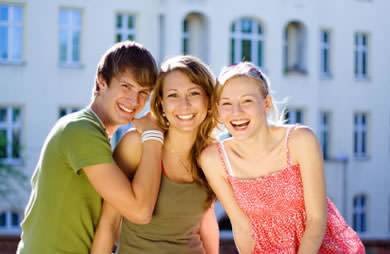 You may have heard the
recent news
about a school bus aide who was tormented to the point of tears by a group of middle school students. The appalling encounter was caught on video and went viral on YouTube. News stories, internet videos and even thousands of dollars of sympathy donations are among the reactions of shocked Americans across the country. The questions are rampant: How could the tormenters behave that way? How does a person sit idly while victimized? Could the bus aide have done anything to stop the boys? What did the parents do (or not do) to raise boys that would behave that way?
At some point, all of us have been the victim of someone's bad judgment, whether it be a comment or glare because of our age, weight, or some physical feature. It is wrong, but we cannot escape it. Why are we compelled to hurt other people? Even worse, why do some take pleasure in hurting others?
Read More ›
Technology, for its many upsides, also makes it easier for cruel kids to go way beyond mean. The best way to keep everybody safe amidst social networking sites and cell phones is for parents to learn some tough new tactics.
I work with a lot of amazing tweens and teens, and most of the time the good I witness more than compensates for the cruelty I also see happening among kids. But after the Phoebe Prince suicide in January 2010, I have to say, I hit a huge low. And then I found out that some of Phoebe's tormentors continued to ridicule her on Facebook after her death. That just sent me over the edge. All I could think was, "Have young people completely abandoned any sense of decency? Have they lost their minds?" What came up for me, also, as the mother of two boys only a few years younger than Phoebe, was anger at the bullies' parents. Honestly, how is it possible not to know your child is doing something that terrible? But as time passed I forced myself to remember how every day I meet moms and dads who try their best, only to learn, to their horror, that their child has knowingly and willingly participated in some form of abuse of a peer. Finger-pointing is easy—and solves nothing.
Read More ›