You don't need to shop at pricey, upscale supermarkets or health food stores to eat right. Your regular grocery store has nutritious foods you love that won't break your budget. You may want to tweak
what
you buy, though. "Many of the healthiest foods, such as beans, are inexpensive compared to animal sources, such as meat," says
Marisa Moore
, RD, a spokesperson for the
Academy of Nutrition and Dietetics
. Here's how to follow a diet that's as good for you as it is for your wallet.
Read More ›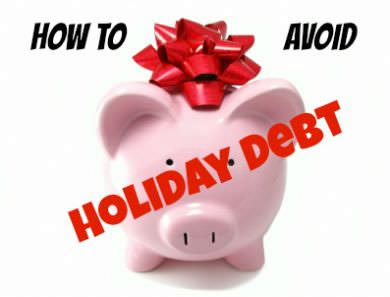 Even Santa needs a budget.
Before you start spending, do a little math and figure out how much you can afford, says Bill Losey, a certified financial planner based in Wilton, New York. Keep it simple: Take any money you've been saving for the holidays and add it to your discretionary cash (the dough you don't need to live on). Divvy up that budget among all expenses. If you don't know where to start, look back at how you allocated your money last year. While there's no rule for budgeting in general, if you splurge in one area, cut back in another. For example, hosting a lavish dinner means you'll probably need to dial down on, say, gift giving. And don't make the common mistake of forgetting to account for all expenses, including holiday cards, stamps and end-of-year gratuities.
Read More ›
A
recent study
finds that Americans aren't willing to put their money where their mouth is for healthier restaurant options. Are some foods worth the extra cash?
Footing the Bill
A
study published in June
finds that a large chunk of Americans aren't willing to pay more for healthy foods at restaurants. The New York based marketing research firm that published the report found that approximately 70 percent of consumers over age 50 don't expect to pay a higher price for more health-conscious menu items. The study also points out a decrease since 2007 in overall interest in seeking out healthier fare.
Read More ›
Our original top 10 list was so popular, Healthy Eats readers asked for more. Here are 10 more healthy foods that won't break the bank.
#1: CarrotsCost:
$0.89 per 1 pound bag (about 9 carrots)
The benefits of carrots, "They give you healthy eyes, mom" they always tell me. But beta-carotene has more benefits than meets the eyes. It also helps promote healthy bones, skin and hair. Make carrot soup, add to a stir-fry, or slice into strips for an easy kids snack.
#2: Low fat cottage cheeseCost:
$2.75 per 16-ounce container
This perfect combo of protein, carbs and fat will help keep you satisfied. It'll also give you a boost of calcium with 10% of your daily recommended dosage in every ½ cup serving. If you've been passing this underappreciated food in your dairy aisle, check out more reasons why we love it.
Read More ›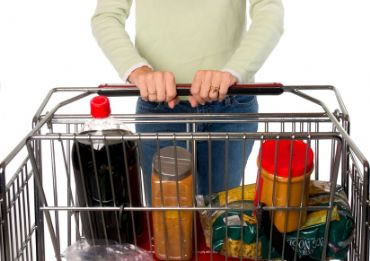 I am a creature of habit. If you took a look in my grocery cart each week, you'd see many of the same foods- bread, produce, milk, cheese, etc. I stick with the same foods and the same brands for a few reasons. One is that I'm slightly lazy, and don't like to take the time to comparison shop for the best deals. My goal is to get through the store as quickly as possible (especially when my kids are with me), so once I find a brand I like, I stick with it. Another reason is that once I find something my kids like (our sandwich bread, for instance), I don't usually deviate from it for fear that I'll hear: "This is different. I don't want to eat it."
Read More ›
Fancy home gym equipment, organic food and a wardrobe of the latest fitness apparel can be pricey, but
consumer savings expert Andrea Woroch
says that doesn't have to be the case. "As a young girl, I tagged along with my mom on shopping trips and learned that you don't have to spend a lot to look good," she explains.
Woroch herself ranks health as one of her top priorities (besides helping others save money), and loves bike riding, hiking, running, swimming and skiing—"anything and everything that gets me moving."
So we asked Woroch to share her insider intel about how we all can keep our wallets happy while staying fit and looking and feeling great.
1. Subscribe.
Group coupon emails offer deals for more than clothes shopping and restaurant meals! "Sites like
LivingSocial
and
Dealery
often offer discounts for health clubs, fitness studios and outdoor activities at up to 70 percent off," Woroch says. Another plus? There's no long-term commitment, so if you like, you can just continue trying new things based on what is offering a coupon!
Read More ›