A
recent study
finds that Americans aren't willing to put their money where their mouth is for healthier restaurant options. Are some foods worth the extra cash?
Footing the Bill
A
study published in June
finds that a large chunk of Americans aren't willing to pay more for healthy foods at restaurants. The New York based marketing research firm that published the report found that approximately 70 percent of consumers over age 50 don't expect to pay a higher price for more health-conscious menu items. The study also points out a decrease since 2007 in overall interest in seeking out healthier fare.
Read More ›
Our original top 10 list was so popular, Healthy Eats readers asked for more. Here are 10 more healthy foods that won't break the bank.
#1: CarrotsCost:
$0.89 per 1 pound bag (about 9 carrots)
The benefits of carrots, "They give you healthy eyes, mom" they always tell me. But beta-carotene has more benefits than meets the eyes. It also helps promote healthy bones, skin and hair. Make carrot soup, add to a stir-fry, or slice into strips for an easy kids snack.
#2: Low fat cottage cheeseCost:
$2.75 per 16-ounce container
This perfect combo of protein, carbs and fat will help keep you satisfied. It'll also give you a boost of calcium with 10% of your daily recommended dosage in every ½ cup serving. If you've been passing this underappreciated food in your dairy aisle, check out more reasons why we love it.
Read More ›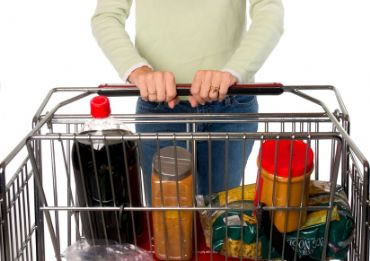 I am a creature of habit. If you took a look in my grocery cart each week, you'd see many of the same foods- bread, produce, milk, cheese, etc. I stick with the same foods and the same brands for a few reasons. One is that I'm slightly lazy, and don't like to take the time to comparison shop for the best deals. My goal is to get through the store as quickly as possible (especially when my kids are with me), so once I find a brand I like, I stick with it. Another reason is that once I find something my kids like (our sandwich bread, for instance), I don't usually deviate from it for fear that I'll hear: "This is different. I don't want to eat it."
Read More ›