The gluten-free phenomenon has lead to dozens of new products on store shelves. Breads and baked goods are some of the hardest foods to make tasty and sans gluten. We polled our readers and took their favorite brands for a test drive.
The Criteria
For this taste test, we rated breads based on taste, texture, nutrition and cost. Each variety was rated on a 5-point scale (5 being the highest). Gluten-free breads are famously higher in calories so we tried hard to find some smart and tasty options. Most of the brands recommended toasting for best taste –this was definitely the preferable way for just about all of the options.
Read More ›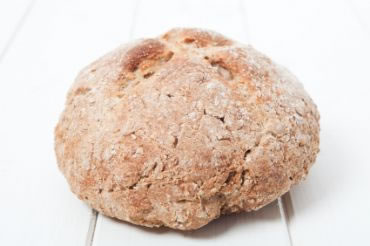 I love to cook. My inspiration comes from fond memories of cooking with my two grandmothers in their respective kitchens. They taught me to cook from scratch and find joy in family recipes that have been passed down from generation to generation.
St. Patrick's Day is a favorite of mine, since it's my mother's birthday and reminds me of my Irish heritage, too. This year, my daughter and I went to my grandmother's house to learn the family soda bread recipe, which came from County Cork in Ireland by way of my great-grandfather's cousin. I learned that soda bread is simple to make--it doesn't require a rising or even much kneading—and the ingredients are easy to find. In the great tradition of Irish families giving their family soda bread a unique "twist," I like to substitute coconut oil instead of shortening and whole wheat flour for all purpose flour. I also add Flaxseed Meal for a nutritional boost. Soda bread pairs nicely with any savory dish and the leftovers taste great toasted with jam for breakfast.
Read More ›