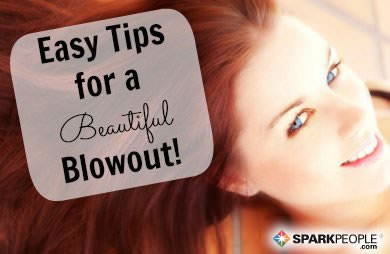 Straightening your hair can be less of a hassle with these expert product picks.
Top Hair Tools to Achieve the Maximum Blowout
John Frieda Salon Shine Dryer, $40
Use a lightweight ionic dryer with at least 1,800 watts for a sleek style. This one fits the bill.
Goody TangleFix, $9
Gets rid of knots gently and has an easy-to-grip shape.
Read More ›
Skincare Experts
Dr. David Bank, dermatologist in Mount Kisco, New York
Dr. Doris Day, dermatologist in New York City
Dr. Howard Murad, dermatologist in Los Angeles and founder of Murad, Inc.
Expert Tips1. Skip the bubbles.
Foamy lather feels luxurious but tends to strip away natural oils. Opt for a mild, fragrance-free cream cleanser with less than 1% sodium lauryl sulfate.
2. Exfoliate gently.
Use a facial wash with no more than 5% salicylic or 10% glycolic acid two to three times weekly. For sensitive skin, dilute with an equal amount of water.
3. Soothe your scalp.
Banish dryness and prevent irritation with a five-ingredients-or-less hydrating shampoo and conditioner. Fewer ingredients means less chance of inflammation. If dandruff is an issue, switch to a shampoo containing either zinc
pyrithione or selium sulfide.
Read More ›
If you're a post-menopausal woman, you might have noticed that your forehead has grown higher all of a sudden. Or maybe the part in your hair has gotten wider, and you can see your scalp when the light hits it just right. But don't worry; you're not alone. Up to 10% of pre-menopausal women experience some androgenetic alopecia (decreased hair diameter with a normal growth pattern), and the rate jumps considerably to 50-75% of women 65 and older.
The cause of this type of hair loss isn't fully understood, but some studies point to factors such as hormonal imbalances, iron deficiency, rapid weight loss, medication side-effects and some disease states. For any woman who is experiencing hair loss, the first step is to consult with a healthcare professional who can rule out any physical conditions that may be contributing to the hair loss, followed by a proper treatment plan.
Read More ›
Acne can rear its ugly head long after the teen years. Learn why you're dealing with zits and pimples now, and what products you can use to get clear skin.
You probably thought pimples were a high school thing like late passes and SAT words. Not—over 30 million Americans struggle with adult-onset acne, and even those who got off scot-free as teens aren't exempt. Unfortunately, women break out more than men, thanks to a perfect storm of genes, stress, and fluctuating hormones that triggers oil production. Trouble spots this time around tend to be the jawline, neck, and chest, says David Bank, MD, a dermatologist in Mount Kisco, New York.
Read More ›
Speed up blow drying and prolong your color and style using these clever tools.
To-'Do List
For brag-worthy blowouts, invest in a heat-protectant spray to prevent static and flyaways, and a fab hair dryer—look on the box for the words "ionic technology" (translation: minimal frizz) and "professional-grade motor," which cuts down on drying time.
Instead of washing and starting from scratch, prolong your style by spraying a dry shampoo onto roots to absorb excess oil.
Extend time between coloring with the newest root touch-ups—the precise applicators make the process quick, clean and foolproof.
"For a quick volume boost, hold hair straight out from your head and point the tip of the dryer—and thus airflow—underneath the section at the roots," says Caile Noble, stylist for Serge Normant at John Frieda in Los Angeles.
Read More ›
The last few days of summer are rapidly approaching, and we're all trying to get in as many
warm-weather workouts
as possible. But with the rare day of scorching temperatures still popping up, outdoor exercisers can experience dehydration and excessive sweating. We spoke with experts from the International Hyperhydrosis Society to find out how to keep cool, stay dry and recognize when sweating becomes serious.
Read More ›
When it comes to
excuses to miss a workout
, we've heard them all. But here's a reason every woman has probably used at least once — skipping the gym so you don't mess up your hair.
According to this CNN article
, U.S. Surgeon General Dr. Regina Benjamin stopped by the
Bronner Bros. International Hair Show
this past weekend to talk about the belief that ethnic women don't exercise because it might ruin their hair.
Benjamin said in her conference that she's talked to a number of women of all ethnic groups who admit that after spending anywhere from $50 or more on their hair, the last thing they want to do is get sweaty and muss up their 'do. According to the American Journal of Public Health, less than 30 percent of minority women in the U.S. get the recommended level of exercise. Reasons cited were lack of time, economic constraints, and the hassle of personal care, such as their hair.
Read More ›
Last week we got a chance to chat with Gillette Venus dermatologist Ellen Gendler, M.D., clinical associate professor at New York University School of Medicine who answered our burning questions about shaving. She has seen and treated every hair removal issue under the sun during her 26 years practicing in New York City.
Check out our interview:
What type of razor is the best choice for dry skin? If you have dry, sensitive skin, choose a razor with a have pivoting head, rather than a straight head, which has harsh angles that can damage skin. I like the Gillette Venus ProSkin Moisture Rich Razor because the head moves with the contours of your body, plus it has a shave gel bar built right in. It's easy to travel with because you don't even need to carry shaving cream.


Is shaving before or after a workout better for our skin? I would say that there's really no difference, as long as you shave in the shower. Never dry shave! Read More ›
We took a Spin class last week with fellow
FITNESS
editors, which made us wonder what beauty goods they tote along with them. Here's the one product that never leaves these FITNESS ladies' gym bags:
"Lip balm! My lips tend to get dry during my workout, so lip balm keeps them kissable. I love Burt's Bees Replenishing Lip Balm with Pomegranate Oil- it smells delicious!" —Theresa K. Brady, editorial intern

"La Fresh Instant Body Soother Wipes—they're the perfect way to cool off and freshen up right after a workout. I wipe one over my neck, face, and shoulders for a quick pick-me-up, and keep a stash in my purse for sticky summer days."—Colleen Moody, web editor

"Neutrogena Deep Clean Sport On-the-Go Cleansing Wipes take up no space in my gym bag, thanks to individual packets. I use one wipe before and one after my workouts."—Amanda Downs, beauty intern

"Face moisturizer—gyms usually have body lotion, but not the good stuff for your face! It also helps with clearing off any leftover eyeliner if the shower didn't do the trick."—Mary Anderson, deputy editor
Find more great products that are great for your gym bag.
Read More ›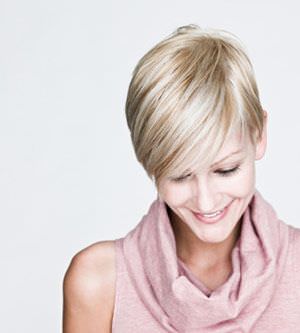 By Kelly L. Phillips, FITNESS Magazine
Take a little off the top! Easy to master and maintain, short hairstyles are cool, sexy, and -- best of all -- time-saving. With tons of stylish 'dos out there, it's easy to remain on the cutting edge.
Pixie Crop
This sexy, gamine short hairstyle plays up eyes, cheekbones, and other strong features (celebrities like Keira Knightley, Natalie Portman, and Katie Holmes have all sported versions of it). Smooth the long fringe bangs flat to change up the look, or wear it completely un-styled -- simply tousle with an anti-frizz product, and go.
Read More ›
By Ayren Jackson-Cannady for Fitness Magazine


Get your makeup done in just five minutes with these in-a-flash tricks.
Step 1: Foundation
Mix dime-size amounts of sunscreen and liquid foundation -- we like
Maybelline New York SuperStay 24HR Makeup
($10.99, drugstores) -- in the palm of your hand and apply it like lotion. For foolproof blending, "make sure they're the same type of formula -- both oil-free, for example," says Petra Strand, a Los Angeles-based makeup artist.
Step 2: Concealer
Using a concealer stick, such as
Neutrogena Healthy Skin Smoothing Stick
($6.49, drugstores), swipe a line of color along the orbital bone of each eye. (Think football-player stripes.) To nix dark shadows, work the color into your skin with fingertips; the warm touch will help the makeup go on smoothly, preventing a cakey effect.
Step 3: Blush
Dot cream blush, like
Sonia Kashuk Creme Blush in Petal
($9.99, target.com), onto the apples of your cheeks; blend in a circular motion. Then tap the shade onto your lips. "Applying the same color to your skin and mouth instantly awakens your face," Strand explains.
The last two steps, at Fitness Magazine!
Read More ›