All Entries For
One Step Closer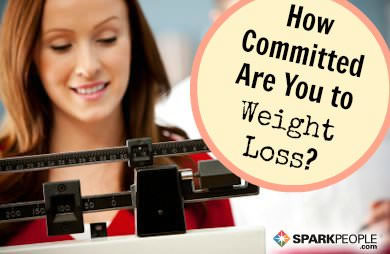 For some of us,
visualizing
a goal is easy. For others,
goal setting
comes more naturally. Thomas Edison visualized the light bulb long before he succeeded in its invention.
Visualizing and goal setting are important steps to success, especially when it comes to weight loss. Preparing for
a journey that lasts a lifetime
also helps keep everything in perspective. Using available
tools
,
reading articles
, and
connecting with others
for support, keeps us going when we want to give up. Even with all this, the journey is still long, hard, and frustrating.
Sometimes all the resources and accountability in the world can't make up for one of the most important keys to success – commitment to your weight loss and health goals. You can have the vision, a plan, resource tools, and support but without heart-felt commitment to ignite the passion to go the distance, success may be fleeting.
Here is a scale to help you rate your commitment to reaching your weight loss and health goals.
Read More ›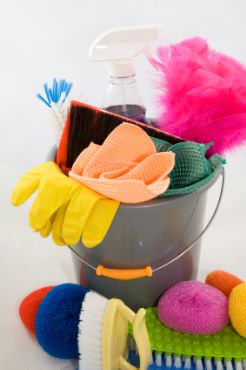 Marketing can be a wonderful thing. It can also cause people to venture away from the truth in favor of false promises. The goal in marketing is to present products, goods, or services in such a way as to be desirable. The marketing process is most effective when a well-defined user or buyer's attention has been adequately captured to the point that new concepts or propositions are enticing. This process is most valuable when doubt about the alternatives have been created as well.
The diet industry has harnessed the power of marketing as well as any Fortune 500 company. People with a great desire to lose weight are willing to throw out long held scientific truths for industry marketing spin. Add to that the hope that desired results can be achieved quickly and easily and you have the fuel necessary to make the spin appealing. When results are not achieved with the first diet-focused product or service, apathy and disappointment pique curiosity in the next proposed option and the dieting cycle is born.
So what does this have to do with being like a sponge? Perhaps not what you think.
Read More ›
We started our
new series
by focusing on the long-term commitment of healthy living. A big part of healthy living is learning to make healthy choices. Since we eat every day, learning to make healthy choices with food is an important beginning step. For some people, meal planning is an easy and enjoyable process. Many have also mastered the process of
creating a healthy grocery list
. For others, meal planning is a big obstacle that keeps them consuming fast and processed foods.
Meal planning can make any dietitian's head spin when they are trying to balance many nutrients at one time. Some of the most difficult meal plans I ever developed at the hospital were those that required controlled levels of carbohydrates, proteins, fats, sodium, potassium, calcium, and phosphorus. It was even worse for the family of the patient once released from the hospital. Lucky for most of us, our meal planning doesn't have to be that involved. Even if you need to limit sodium or simple carbohydrates, meal planning can be a simple puzzle. Here are some basic steps to help you learn to build a healthy meal, one piece at a time.
Read More ›
One of the valuable lessons I learned during my track and field days was the importance of running the correct pace for the distance. When running 100-meters, I would run as fast as I could right out of the blocks. If I were running 800-meters, I needed to start out at a slightly slower pace to be certain I could sustain the pace for the entire distance.
Sprinting requires a very fast pace sustained for a short distance. A marathon on the other hand is a longer, more arduous undertaking. Is your weight loss journey a sprint or a marathon? If you are not sure, perhaps that is where part of your barrier to success originates.
Read More ›
Successfully achieving weight loss goals
usually requires reaching many smaller goals along the way. Whether you are trying to lose 15 or 150 pounds, experiencing peaks and valleys throughout the journey is common.
I previously worked as a Clinical Dietitian in a large teaching hospital. Part of my work included nutrition education for patients (and the family members that cared for them) with various medical conditions. This nutrition education was a mix of healthy eating guidelines and necessary nutrient modification information. For those that were dealing with poor kidney function, low potassium and low protein nutrient modification were typical. Those with heart or liver dysfunction needed information for a sodium restriction. I learned many valuable lessons over the years sitting in hospital rooms and outpatient clinic offices. People wanted to do the right thing but saw the mountain of the prescribed eating plan too high and the valley they were currently in too low for success to ever be possible. Many times my number one goal was to help both the patient and their family understand that success could be achieved taking one step at a time.
Read More ›