All Entries For
Joy Bauer
Q:
I've heard that artificial sweeteners can make you crave more sweets. So why do weight loss plans encourage eating foods—like yogurt—with artificial sweeteners? —HILARY SHEFFLER HOWARD, ATHOL, ID
A:
Diet sodas get more negative attention because they have zero nutrition. Yogurt, however, has some positives (protein and calcium) along with the artificial sweeteners. My advice is to limit your intake of artificially sweetened foods and drinks to two a day, because they keep the sweet taste on your mind and taste buds, which can make it harder to beat sugar cravings. As for yogurts, I prefer those with a little real sugar. Look for flavored ones with no more than 14 g sugar per 4-oz container and no more than 20 g per 6-oz. (This includes the sugar that's naturally found in yogurt from lactose and from fruit purée, honey or other added sweeteners.) Of course, less is best! Most flavored nonfat Greek yogurts meet my cutoff.
Read More ›
It's not exactly a news flash that milk can give you strong bones and carrots help sharpen your eyesight. But what you may not know is that you can get more disease-fighting bang by eating certain foods together. Think Simon and Garfunkel, Fred Astaire and Ginger Rogers—one's good, but together they're even better. Here, seven power couples.
1. Calcium + Inulin = Healthy Tummy, Strong Bones
If you've ever had a bout of tummy trouble, you should know about inulin (a type of fiber), which helps balance the levels of "good" bacteria in your digestive system. Inulin also benefits your bones by enhancing calcium absorption. You're most likely to run across it as a fiber supplement (Fibersure) or added to foods like yogurt (Yo-Plus, Activia Fiber), but there are a few good natural food options.
Good Sources of Calcium:
Milk, yogurt, cheese (all kinds), broccoli, kale, canned-with-bones salmon and sardines, tofu made with calcium chloride or calcium sulfate, almonds, fortified orange juice; fortified soy, rice or almond milk.
Good Sources of Inulin:
Artichokes, dandelion greens, onions, garlic, leeks, chicory, bananas, whole-wheat flour, asparagus.
Combo Ideas
• Bananas in cereal with skim milk
• Grilled asparagus with shaved Parmesan
Read More ›
From our partners at Woman's Day
By Joy Bauer, RD
Dining out is one of the biggest challenges for dieters. Menus are designed to lure you in, and studies have shown that simply seeing or smelling food can erode the steeliest resolve (it's hard to resist ordering that brownie after seeing it pass by on the dessert cart!). That's why it's important to have a game plan before you set foot in a restaurant.
Check Out the Menu in Advance
Access it online if possible, or call the restaurant and ask if they can fax a copy. When you get there, don't even open the menu—simply tell the waiter what you decided on earlier in the day.
Start with greens.
Salad helps fill you up without adding many calories… as long as you don't drown it in dressing or smother it with fatty toppings like cheese and nuts. Vinegar contains negligible calories (plain vinegar, not vinaigrette), so feel free to douse your salad with as much as you want. Or ask for a dressing on the side and use no more than one to two tablespoons.
Watch portions.
They are notoriously huge in restaurants. Even if you choose everything right, you can go wrong by cleaning your plate. You want to leave the table satisfied, not stuffed. One way to achieve this is to eat slowly and mindfully, paying attention to the company, not just the food. Try putting down your fork and taking a break every three bites or so. This gives your brain time to get the "I'm full" message from your stomach. On a similar note, don't get so wrapped up in conversation that you forget what and how much you're eating. To make sure you don't overstuff yourself, when you're about halfway through what's on your plate, stop and assess your hunger on a scale of 1 to 5, 1 being ravenous and 5 being stuffed. If you're at a 3 or 4, stop eating.
Read More ›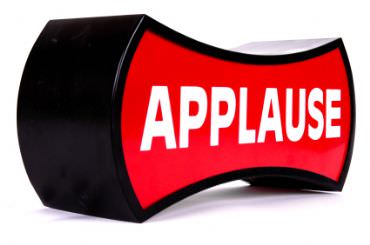 If you tuned in to the fourth hour of the
Today
show on Monday, you might have seen a familiar face on screen next to hosts Hoda and Kathie Lee and resident nutrition expert Joy Bauer. Renay Stafford, aka
SPASTIC5466
, shared her story and became a member of the "
Joy Fit Club
"!
Over 3 1/2 years, 4'11" Renay went from 275 pounds to 130 pounds. So how did she do it? She told Joy that "The Biggest Loser" was what originally inspired her and kept her going when times were tough. In addition to kicking her fast-food habit, she started exercising, and she joined SparkPeople, where she found the support she needs to help her maintain her weight.
Joy explained some of the easy swaps that helped Renay:
fatty pepper steak with white rice (1,100 calories and 42 g fat) for a homemade version with sauteed peppers and onions, lean steak and a half cup of brown rice (565 calories, 21 g fat)


veggie burgers and oven-roasted sweet potatoes instead of burgers and fries
Click here
to watch Renay's story now! (Check out our interview with the one and only Joy Bauer
here
.)
Renay thanked her husband--and her "great group of girls on SparkPeople.com"! Congratulations to Renay on losing the weight and keeping it off. To be featured on the "Joy Fit Club" is quite an honor!
Monday was a great day for another SparkPeople member. Dana McKeen (better known as
ZIRCADIA
) was featured on the Woman's Day website, as part of "
Real Weight-Loss Stories: I Kept the Pounds Off
." She lost 110 pounds and has kept it off for 2 1/2 years.
Plus, Marie Claire named us one of the
7 Best Websites for Weight Loss
.
And member Bridgit Torbett was featured on AOL's Style List. Read her story, Makeover Diaries: From Unhappily Married to Free, Fit and Fine,
here
.
As SparkGuy would say, "Woo-hoo!"
Did you read (or watch) any of these success stories? Did they inspire you? Did you pick up any tips?
Read More ›
If you've turned on the
Today
show or perused the New York Times Best Sellers list in the last few years, you probably know who Joy Bauer is. Bauer, a registered dietitian with a master's in nutrition from New York University is the author of
Food Cures
and
Joy's LIFE Diet
. She also hosts
Today
's popular weekly series called the "Joy Fit Club," which celebrates determined people who have lost and kept off 100 pounds or more through diet and exercise alone.
Now she has a new book coming out on Dec. 29:
Your Inner Skinny
(
Your Inner Skinny
was previously published as
Joy's LIFE Diet
.
I recently got the opportunity to connect with Joy, and she offered to answer some questions from you--and our readers.
Read More ›