Your Top Breast Cancer Questions Answered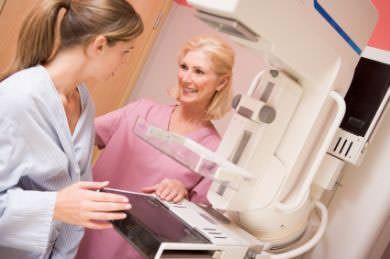 From spotting false negative results to getting coverage from your insurance company, experts answer your most pressing questions (from Facebook, Twitter and e-mail) about this scary disease.

Chances are at some point you've worried about breast cancer. After all, one in eight American women will face a diagnosis in their lifetime, and this year a quarter-million women can expect to learn they have the disease, according to National Cancer Institute statistics. Still, there is some good news: The overall death rate for breast cancer declined by 30% between 1990 and 2007, due to earlier detection as well as improved treatments. "Fewer women are dying of breast cancer," says Margaret I. Cuomo, M.D., author of A World Without Cancer: The Making of a New Cure and the Real Promise of Prevention (Rodale Books), published this month. "But that's fewer white women. More African American women die of breast cancer than white women, which is unacceptable." To help you make sense of all the breast cancer-related information that's out there, we asked the nation's best experts to answer your top five questions and concerns. We think you'll be heartened by their wise advice.

1. Are mammograms always accurate?
While mammograms are considered the gold standard when it comes to detection (they catch about 80% of cancers), they're imperfect. "A 'normal' mammogram report doesn't mean that a woman doesn't have breast cancer," says Stacey Vitiello, M.D., a breast imaging and biopsy specialist at Montclair Breast Center in Montclair, New Jersey. "In fact, 10% to 20% of cancers won't be seen either because you have dense breasts—in that scenario, the cancer detection rate falls to only 40% to 50% of cancers being seen on a mammogram—or the tumor was located in an area of your chest that's difficult to image with mammography."

2. When you don't have a family history of breast cancer, what tests will insurance companies cover?
It varies widely. "Most insurers will allow you to have an annual clinical breast exam, a physical examination of the breast performed by your internist or ob-gyn, and an annual screening mammogram for women 40 and over," says Dr. Vitiello. "Some will even allow a baseline mammogram at age 35." Call your carrier or visit its website to find out what expenses will be out-of-pocket. You could also consider looking online for local clinics that offer free exams.

Still, you may have to pay for your mammogram yourself. In 2009 the United States Preventive Services Task Force (USPSTF) recommended that women start mammography screenings at age 50 and have them performed every other year, rather than annually; that women not perform regular breast self-exams; and that doctors not examine their patients' breasts for lumps. "While most physicians and organizations, including the American Medical Association, the American College of Surgeons and the American Cancer Society, disagree with this recommendation, this may be a sticking point when you talk to your insurance company," Dr. Vitiello adds.

One more thing: In certain states, including Connecticut and Illinois, the law mandates that if you have dense breast tissue (60% of women under the age of 50 and 40% of women over 50 do), your insurer must allow you to have a breast ultrasound screening (sonogram) along with your mammogram. That's because dense breasts can make it harder to see cancer on the mammogram films. Find out more about the current legislation in your state by visiting the Are You Dense Advocacy site. "Bills regarding diagnostic tests for women with dense breasts are being considered in other states and at the federal level," she adds.

Click here for more answer to common breast cancer questions from Family Circle.

More from Family Circle:
Do you have a breast cancer story? What resources have you found helpful?






You will earn

5

SparkPoints

Like what you read? Learn more

about SparkPeople,

or

sign up

for your free account today!
Got a story idea? Give us a shout!