McDonald's Happy Meal Toys Spark Lawsuit Threat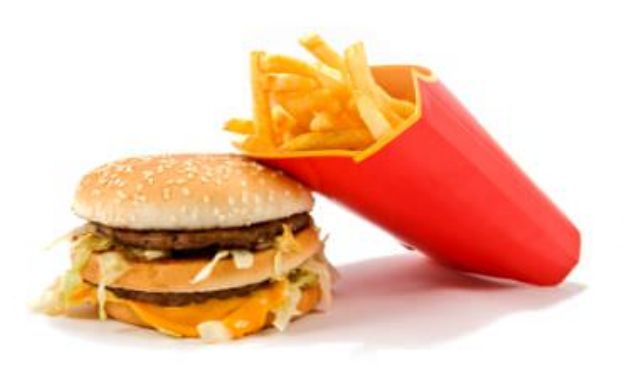 Last month I wrote a blog regarding the Santa Clara County California Board of Supervisors voting to ban toys in kid's meals unless the restaurant establishments offered healthier alternatives from which kids could choose. And it looks as though the momentum to put an end to this practice of using toys in kid's meals isn't stopping there.

Just last week the non-profit organization, Center for Science in the Public Interest, made an announcement that if McDonald's fails to stop the promotion of toys in their Happy Meals, the organization will file a suit citing, "unfair and deceptive marketing practices," which is in violation of many states' consumer protection laws. And it doesn't matter if the meals offer healthier options. CSPI wants the toys banned all together.

Toy promotions, especially those geared toward a recent movie release like Shrek, are big attractions for kids. And while it may appear to be a benign rite of passage for many of these children, experts believe that these promotions do more than just sell a toy; they feed into the kid's desire for high fat, high salt and high sugar foods for a lifetime—a habit that may take years to undo.

On my recent trip to Seattle, I had the opportunity to sit next to two young boys, ages 8 and 11, traveling to visit their grandparents for summer vacation. They were quite curious as to what I was writing about while we made the four-hour trek from Dallas to Seattle. I asked the boys, "If McDonald's quit offering toys in their Happy Meals, would you still want to go there?" In unison, they said yes. They love McDonald's chicken nuggets toy or no toy.

This generation of kids, and those much older, are accustomed to toy giveaways in their kid's meals. Perhaps, with the increased rate of obesity, consumer groups aren't looking to drastically alter the behaviors of this generation, but the habits of future generations.

While I am all for healthier options, I do wonder why McDonald's is the target for this potential lawsuit. Is the Center for Science in the Public Interest singling out Mickey D's because of their mass popularity? What about Wendy's and Burger King?

To me this is a very slippery slope. Kids do not have the ability to drive themselves to these fast food eateries. And while I would like to say advertising does play some role in this, parents have the biggest role in telling their kids no. It's not easy being a parent these days, but it is our responsibility to teach our kids healthy habits. If parents quit taking their kids there, then McDonald's or any other restaurant may be forced to change their business practices.

And you must ask yourself how far do we want to take this. What if these groups start dictating to other companies how to conduct their businesses? What about the candy that is so conveniently placed next to the register at your local Walmart, Target or grocery store? What about the movie theater where one is greeted with popcorn, soda and candy the minute you walk into the establishment?

It all comes down, yet again, to personal responsibility and accountability. I cannot blame McDonald's, Wendy's or Taco Bell for my previous issues with my weight. No one forced me to drive and do business at these establishments. Lawsuits only drive up the costs, not only for the company being sued, but for others as the threat of a potential lawsuit looms over their heads. It comes down to choices—and we as consumers have a choice to say no.

Do you think lawsuits, or the threat of lawsuits, will alter the way restaurants do business? How do you feel about outside consumer groups taking on fast food restaurants, even when these restaurants offer healthier options? How far should these restaurants have to go to avoid being sued or having the threat of a lawsuit hang over their heads?



You will earn

5

SparkPoints

Like what you read? Learn more

about SparkPeople,

or

sign up

for your free account today!
Got a story idea? Give us a shout!