What's New on SparkPeople: May Edition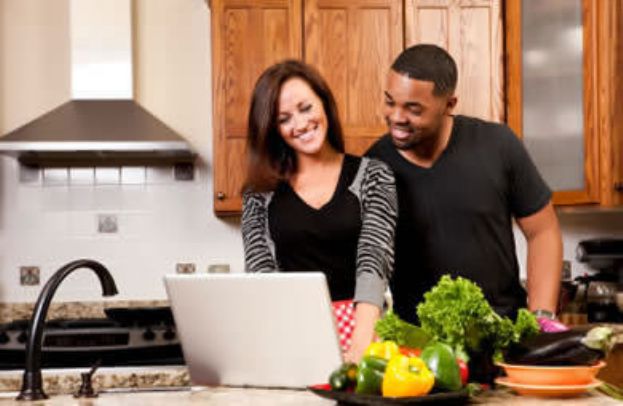 We've gathered a list of some of the newest content on SparkPeople.com! Take a look at this month's top headlines.
7 Ways to Create a 25th Hour
No, we haven't discovered a way to extend the hours in a day (yet!). Until that happens, here are some tips to help you gain back 420 precious minutes every week.
What's Really Making Your Back Hurt?
It can be a huge pain to figure out the cause of your back problems. Look no farther: These facts will help you stop the cycle for good.
How to Grocery Shop for 1 or 2
In a world of family-size packaging, it's hard for a small household to avoid throwing away food. Use these strategies to downsize your shopping--and your waste.
5-Ingredient Fruit Desserts
These treats make it easy as pie to meet your daily fruit quota.
5 Smart Beverage Swaps That Save Calories
Could you be sipping a meal's worth of calories at snacktime? Avoid the liquid calorie trap with these simple switches.

'Om' at Home with This Yoga Routine
W
ork your body and calm your mind in 14 minutes flat with this speedy yoga workout that you can do in your living room.
Boost Your Body Image--Instantly!
Self-love is possible at every size. Stop bashing what you see in the mirror and start loving your body today.
8 Awesome Omelets
Perk up your eggs with these protein-packed recipes.

Quiz: What's Your Exercise Personality?
If you're struggling to stick with a routine, you may be doing the wrong workouts for your personality. Discover your fitness identity to get more from your workouts.

Plan a Fun and Healthy Girls Day Out


If you've been looking for new things to do with your girlfriends, check out this list! It's jam-packed with activities for everyone, from foodies to fitness buffs.



Unclutter Your Life for Good
We've all got a little extra ''stuff'' in our lives, whether it be possessions, unfulfilling relationships, or draining obligations. Here's how to get rid of the things that drag you down and find a healthy balance.
Your Spring Boot Camp Plan
Bathing suit season is almost here! Tone up, shed pounds, and feel better in your skin with this special challenge.

Smart Alcohol Choices for Carb Counters
Going out on the town tonight? With these low-carb drinks, you can have a cocktail or two and still stick with your meal plan!

5 Easy Ways to Torch 100 Calories
Start burning more calories right now with these simple, effective bursts of movement that you can do every day.

15 Surprising Sources of Added Sugar
We're all familiar with the obvious sugary treats, but did you know that the sweet stuff also hides in these unexpected places?


What was your favorite headline this month?



You will earn

5

SparkPoints

Like what you read? Learn more

about SparkPeople,

or

sign up

for your free account today!
Got a story idea? Give us a shout!