What We're Eating: New on Store Shelves, Plus a Giveaway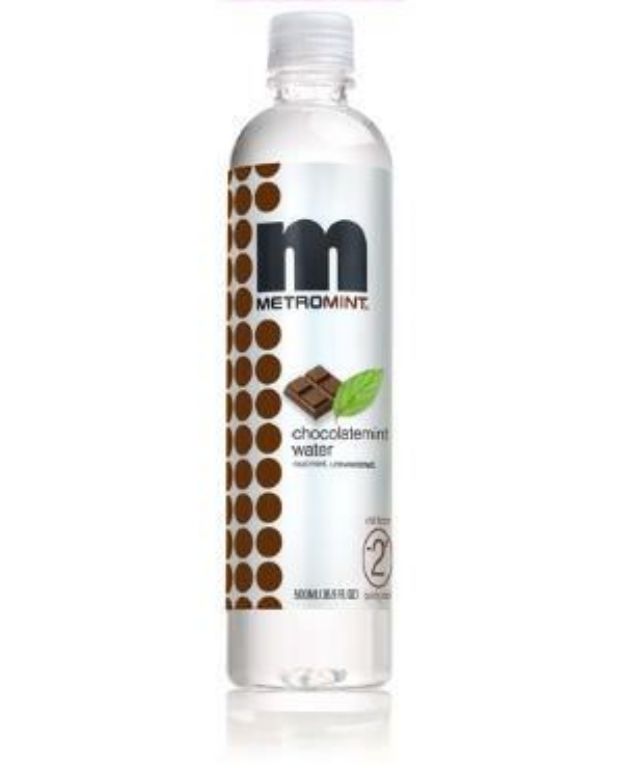 Metromint Waters
Our friends at Metromint sent us some of their mint-flavored waters to try. You know we like to drink water, but we do try to be environmentally friendly whenever possible. Still, we like to shake up our usual H2O sometimes, so we were happy to sip on these. The Spearmint variety was reminiscent of mouthwash, but the Chocolatemint variety was crisp and clean. This would be a refreshing beverage to try after a long workout. ($1.39-1.69 per 16.9 ounce bottle)

Kashi GOLEAN CRISP! Toasted Berry Crumble



We usually have at least one box of Kashi among our myriad cereals in the SparkPeople kitchen. The box of Toasted Berry Crumble sent to us by Kashi went quickly. With a nice--and not artificial--berry flavor and a nice crunchy texture that didn't get soggy quickly, this was great on its own or sprinkled on yogurt. ($3.99 per box)

Bear Naked Maple Pecan and Peak Flax Oats granolas



I love real maple syrup, and this Maple Pecan granola is made for maple lovers. The granola itself is sweet without being overpowering, and the accompanying candied pecans have a hint of rosemary (confirmed by reading the ingredient list). Trust me--you'll want to splurge on this. The Peak Flax Oats granola was so-so. My homemade granola is better and cheaper. All I have to say is that it's a good thing Bear Naked doesn't sell bags of just those pecans. Those are irresistible! ($4.49 per 12-ounce bag)

KIND Bars



KIND Bars are essentially nuts, dried fruit and honey in bar form. If you like your bars to have short ingredient lists, you'll like these. With about a dozen varieties (we were sent Nut Delight, Fruit & Nut Delight, Mango & Macadamia, and Banana & Oatbran to try), there's a bar to suit everyone's palate. We liked these bars. They were filling and delicious. With 160-230 calories and 7-15 g fat (mostly from the nuts) per bar, these were a great pre-workout snack. These are part of the new healthy snack initiative at Starbucks, so if you don't recognize these bars you soon will. ($1.99 per bar)

Fiber One Muffins



Most of the fiber in these blueberry muffins is added in the form of inulin, and the primary ingredient is wheat flour rather than the better-for-you whole-wheat variety. Not as tasty as Chef Meg's blueberry muffins, but at 170 calories each with 7 g fiber and 4 g fat each, these are a lot less scary than the variety you see at most bakeries. ($3.99 for four)

NEW Greek Yogurts
Dannon and Yoplait now have their own fat-free Greek yogurts in single-serving tubs. The general consensus: Thumbs-up if you like Greek yogurt. The Yoplait is tangier than the Dannon, but both are good. I usually make my own, but it's nice to know that plain Greek yogurt is becoming more readily available.

There's no information available on either product on the company websites, but I saw them for $1.19-$1.29 each. (I bought these products myself)

Equal Exchange Coffee and Chocolate



Just in time for Valentine's Day, we heard about the Equal Exchange Organic Chocolate & Coffee Pairing Gift Bag. This kit includes a variety of organic coffee and chocolates and packaged in a 100% Recycled Printed Gift Bag for $34.95.

Equal Exchange chocolate bars are on sale until Sunday (Valentine's Day), so enjoy free shipping with the code "chocolatelove" (contingent USA only). Dark chocolate is the way to go, and when you pair it with coffee, you'll notice all sorts of nuances beyond the sweetness.

Salada Tea and Elements Giveaway



In honor of the Salada Tea/Element DVD partnership (Salada coupons in Element DVDs and coupons for Element DVDs in boxes of Salada Tea), the companies have created 5 gift sets featuring some Salada freebies like tea and a water bottle and Element DVDs. Five lucky readers (U.S. only--check out the rules here) will win a gift set. Click here to enter. The contest runs until Tuesday, Feb. 16, at 9 a.m. EST. (we'll be reviewing some Element DVDs soon, too.

What is your new favorite food? Have you seen anything on store shelves that we should try?



You will earn

5

SparkPoints

Like what you read? Learn more

about SparkPeople,

or

sign up

for your free account today!
Got a story idea? Give us a shout!