What to Expect in a Barre Workout Class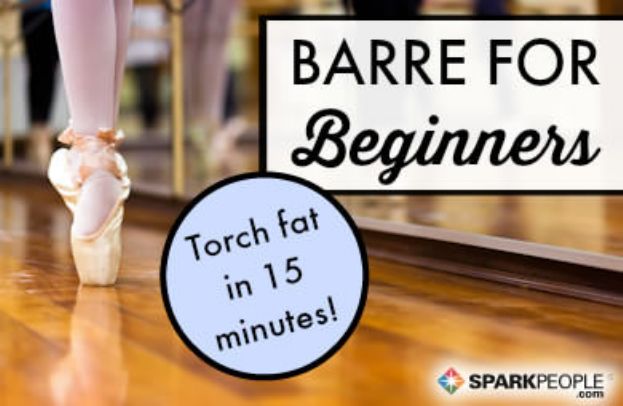 Editor's Note (Nicole Nichols): I've been getting bored with my usual strength-training workouts lately, so I started experimenting with barre workout DVDs. I truly love the new challenge and variety that they provide. Barre workouts are super trendy and don't appear to be going away any time soon, so I asked Andrea Rogers, creator of the Xtend Barre workouts (and the Xtend Barre DVD I recently reviewed) to share her insight with you. Here's a little more info about barre exercises and what you can expect when trying your first class.

By Andrea Rogers, Xtend Barre workout creator

If you are staying on top of fitness trends you know that "barre workouts," which are designed to give you a long, lean dancer-like physique, are all the rage these days. Barre studios are popping up in every major city across the globe, along with a variety of DVDs you can do at home. While all barre workouts differ slightly in structure, most methods incorporate exercises done at a ballet barre (you can use the back of a chair at home) combined with elements of ballet, Pilates, and yoga. Barre exercises rely mainly upon one's bodyweight for resistance, and the moves challenge your core stability and balance. Barre workouts are designed to help an individual achieve a "dancer's body" — strong, sleek, and streamlined.

So why are barre workouts so popular among celebrities (think Madonna and Kelly Ripa) and regular folks alike?

One reason for their success is that they really provide results. Most barre enthusiasts rave about the physical benefits of the workout. With consistency, participants find that their bodies become slimmer and more "chiseled." Others simply get addicted to the fun dance inspired workouts set to great music and challenging choreography. Granted, no workout program will provide these stellar results if you're not also watching your diet.

While some barre workouts will contain a cardio component, not all programs will elevate your heart rate or burn a ton of calories—they are more about muscle toning. For optimal weight loss and results, combine your barre workouts (up to three times a week, with a rest day in between) with a few cardio sessions and a healthy diet.

When you step into a barre studio you will typically find that the classroom is a large open space with mirrors and barres fixed to the wall surrounding the room. Some studios have bamboo or wood flooring while others have carpet. Like yoga and Pilates classes, you generally won't wear shoes or socks during a barre workout, but some people like to wear special "grippy" socks. The props used in each class vary, but most will use a playground ball, light hand weights, stretch bands, and yoga straps as workout tools. Typically, classes are just under an hour long and include a 5-10 minute warm up, 10-15 minutes of light weights (upper body), 20-30 minutes of barre exercises (mostly lower body), 10 minutes of floor work that includes abdominals and lower body exercises. Most classes end with a cool down and final stretches.


While many barre methods offer introductory classes for beginner students, most barre classes are considered multi-level and are appropriate for a variety of fitness levels and body sizes. Qualified barre instructors are able to properly teach a multi-level class and provide modifications for beginners, as well as advanced progressions when necessary. A well-qualified instructor is key to a safe, well rounded barre workout. So wherever you plan to try barre workouts, learn the credentials and teaching experience of the instructor to ensure a safe, effective and appropriate workout for you.



As we say at Xtend Barre, "No tutus required!" There is no prior dance experience required to benefit from a barre program. You should feel more strong, flexible and coordinated and more like a dancer with every class!

Meet me at the Barre!


Andrea Rogers is a member of the Pilates Method Alliance and the IDEA Health & Fitness Association, as well as a group fitness instructor certified by the America Council on Exercise (ACE). In 2006, Andrea created Xtend Barre, a blend of traditional Pilates methods and ballet basics that sculpts lean, strong, dancer-like physiques. A gifted teacher, Andrea fosters a positive attitude toward physical well-being and helps people of all fitness levels achieve a reflection they love.

Photo Credits: Xtend




You will earn

5

SparkPoints

Like what you read? Learn more

about SparkPeople,

or

sign up

for your free account today!
Got a story idea? Give us a shout!