Weekly Link Roundup: Comfort or Beauty? And How Can You Be Active and Social?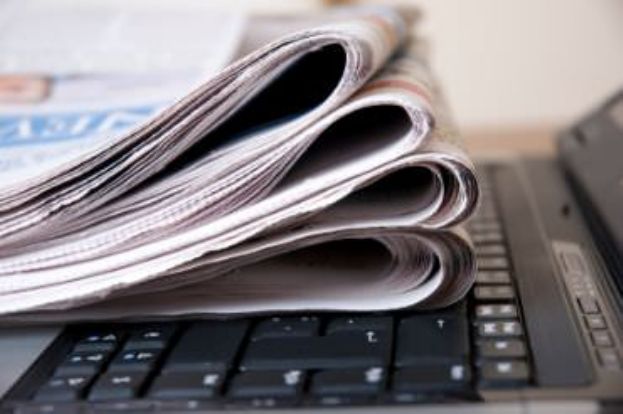 The theme of this week has been moderation, or lack thereof. Over-the-top restaurant food, fashion trends that harm your health and overindulging while out on the town. I think we could all benefit from more moderation in at least one aspect of our lives. (Are you with me on that? Anyone else working on moderation?)

We rounded up links that caught our attention and, in some cases, had us scratching our heads this week. Read on to find out what we read on the web this week.

5 Closet Items That Could Cause You Pain
"Subscribing to the no pain, no gain camp of fitness is just fine in my book. But fashion agony? That's just unproductive. I'm all for looking cute, but not at the cost of extreme discomfort. Save the pain for the gym and avoid fashion-related maladies by rethinking these five items in your closet."
From FitSugar


20 Ways to Eat Healthier
"Remember when you were a kid and eating was as simple as "Open, chew, enjoy"? You didn't count the grams of fiber and fat in your PB&J. You munched when you were hungry, stopped when you were full and ran off to play with your Cabbage Patch Kids. But choosing a meal as a health-minded adult can be as complicated and joyless as a calculus final. Enough! Here are 20 commonsense rules that make eating right as easy as pie for you and your inner 8-year-old."
From SELF


It's Time for the Rides of My Life
"I guess the sight was pretty strange: a 38-year-old in mismatched workout gear, trying to place her feet onto the pedals of a bicycle, wobbling crazily, stopping, getting off the bike, and then getting back on and starting again. But I had made a commitment, and I wasn't backing out even if the training-wheels set at the Palisades Recreation Center park didn't approve."
From the Washington Post

Why Restaurants Make You Fat
"Restaurant Syndrome: 1. Eat out. 2. Eat too much. 3. Feel bad. 4. Repeat. The Daily Beast's Susan B. Roberts on why you do it—and five ways to minimize the damage."
From the Daily Beast

Striking a Pose for Girth
"ON a recent Thursday evening at the Bon Vivant Diner in Lower Manhattan, three round-bodied women sat at a booth, gabbing happily about warrior poses and downward-facing dogs, when they were interrupted by a heavyset woman in the adjacent booth.
"Excuse me, are you talking about a yoga class?" she asked."

From the New York Times

Active Amour
"Whether you're married, dating or living up the single life, it's so easy to fall into the trap of having your social life revolve around food and drink. You go out with co-workers for happy hour. You meet friends for coffee. You're constantly out with your love for dinners on the town. It's easy to see how it happens: Everyone has to eat, so why not do it together? But believe it or not, there are ways to keep your social life active while burning calories, rather than consuming them. So if you're tired of the standard dinner and movie night—and want to avoid the high-cal movie theater temptations—here are some ideas for date nights that will get you moving."
From Fit Bottomed Girls

So what do you think? Should we have separate classes for overweight gym-goers and yogis? Is there anything you learned to do late in life--riding a bike, swimming, sky-diving? Do you sacrifice comfort for beauty?




You will earn

5

SparkPoints

Like what you read? Learn more

about SparkPeople,

or

sign up

for your free account today!
Got a story idea? Give us a shout!