Weekly Link Roundup: Avoid Your 'Bliss Point,' and How Celebs REALLY Slim Down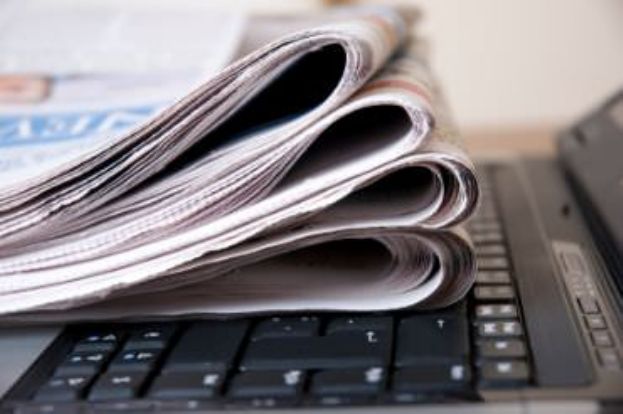 Did you know that legally, our food can contain maggots?

Did you know yoga has been proven to help asthma patients?

And did you know that those vehicle warranty calls are a scam?

We're not making this stuff up. Read on to learn what caught our attention this week.

Texting May Be Taking a Toll
"They do it late at night when their parents are asleep. They do it in restaurants and while crossing busy streets. They do it in the classroom with their hands behind their back. They do it so much their thumbs hurt."

From NYT.com

Avoid Menu Items That Take You to Your Bliss Point
"The "once you pop, you can't stop" campaign seemed kind of cute, but the catch phrase actually embodied truth in advertising. Former FDA commissioner David A. Kessler says some foods are scientifically engineered with particular combinations of salt, sugar, and fat that ultimately take you to your "bliss point" and keep you reaching for more."

From FitSugar

Just in Time for Cookout Season: The Pros and Cons of Condiments
"As the rest of the world teased out the political implications, I, of course, got to wondering which was the more nutritious pick. Must be the mustard, I figured. But that question raised others: Is mustard much better than mayo? Does pickle relish -- or, to revive an old controversy, ketchup -- count as a vegetable?"

From Washington Post.com

How Celebrity Moms (Really) Lose the Baby Weight
"A combination of many emails and my brewing disgust at the celebrity magazines and their coverage of "How I Lost The Baby Weight" have compelled me to finally expose the sham behind what has frustrated women all over the world.
Remember, I train celebrities and I am forced at times to put up with their unbelievable nonsense. So here's the deal."

From Jonny Bowden

Yoga Helps Asthma Patients
"Adults with asthma reported increased quality of life and reduced asthma symptoms after 10 weeks of yoga practice, according to research presented today at the 56th Annual Meeting of the American College of Sports Medicine (ACSM) in Seattle. The study followed 20 subjects age 20-65 who were beginners at yoga."

From American College of Sports Medicine

FTC Files Suit to Stop Illegal Robocalls Pushing Vehicle "Warranty" Extensions
"The Federal Trade Commission is asking a federal court to shut down a telemarketing campaign that has been bombarding U.S. consumers with hundreds of millions of allegedly deceptive "robocalls" in an effort to sell them vehicle service contracts under the guise that they are extensions of original vehicle warranties."

From Federal Trade Commission


11 Secrets the Food Industry Doesn't Want You to Know
"Sure, the FDA limits the amount of rodent droppings and other appetite killers in your food, but unfortunately that limit isn't zero. The regulations below aren't harmful to your health—but we can't promise that the thought of them won't make you sick.


Canned pineapples can contain up to: 20 percent positive mold tests
Canned tomatoes can contain up to: 5 fly eggs and 1 maggot per 500 grams
Frozen broccoli can contain up to: 60 mites per 100 grams
Ground cinnamon can contain up to: 400 insect fragments and 11 rodent hairs per 50 grams"

From Women's Health

Which story or stories caught your attention this week?



You will earn

5

SparkPoints

Like what you read? Learn more

about SparkPeople,

or

sign up

for your free account today!
Got a story idea? Give us a shout!