We Tried It: CrossFit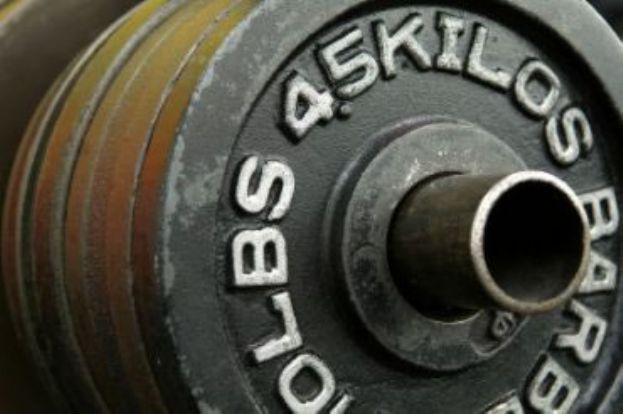 "Let's try this," the email from my roommate said. Attached was a Groupon deal that was certainly intriguing -- 20 CrossFit classes for $20 at a studio quite close to where I live. And considering I'd been interested in trying CrossFit already, the deal was too good turn down.

I first heard about CrossFit from my friend, an avid CrossFitter who went from a muffin top (her words, not mine) to a six-pack. Seeing her dedication -- and her crazy before and after photos -- inspired me to get with the program and give it a whirl.

Now, let's preface this by saying that while I'm certainly not any sort of athlete, I'm no slouch when it comes to fitness, either. I work out about four or five times every week, splitting my time between Bodypump, Ripped and yoga classes for strength, and a couple of sessions a week of spin and running for cardio. I also walk at least an hour every day when the weather's nice. I've done my share of push-ups, lunges and crunches over the years, so I'll admit it: Although I fully expected CrossFit to be a challenge, I figured I'd have a bit of an upper hand over the other beginners. I thought I would hit the ground running, so to speak.

I thought wrong.

My first CrossFit session made my regular workouts seem like a trip to Disneyland. I felt like I'd never worked out a day in my life -- I was sweating and gasping and shaking and -- I kid you not -- I had trouble walking for four days after.

So here's what I've learned about CrossFit thus far: The intent is not to kill you, but mark my words: You're going to wish you were dead.

The classes, from my understanding, go like this: You're given a WOD (workout of the day), which usually consists of a few sets of many reps of three to six deceptively difficult exercises. It's your job to finish them as fast as you can without compromising your form.

At first, the WOD seems simple enough -- a few dozen pull-ups (although most of the people in the class can't actually do them, so we had to do these jumping pull-ups using our arm strength to get our chin about the bar), a few dozen walking lunges (while holding large weights above your head), a few dozen wall balls (in which you throw a 14-pound medicine ball 5 feet above your head and squat to catch it), and a few dozen dead lifts or squats with an intimidating amount of weight. The exercises don't have to be complicated, either; One class I went to simply consisted of alternating between 12 squats, 12 push-ups and 12 sit-ups as hard as you could for 20 minutes.

It sounds totally doable, right? Do it. I dare you. Then see how easy you think it is. Especially with a hard-core instructor shouting at you for not going low enough or not trying hard enough. You're going to sweat, and you're probably going to feel like you're going to puke. But here's the thing: You're probably going to feel great afterward (and maybe for more reasons than pure relief).

So if it hurts so much, why do I continue to do it? Like most of us, I'm the type of person who finds motivation in little victories. I walked into my first CrossFit class barely able to lift the very bar that I was supposed to be putting the weights onto, a girl who could hardly finish the exercises and who had to be constantly chided for losing her form. And after a few weeks of giving it my best effort, I can honestly say that it hasn't really gotten easier. But there has been one major change: I've gotten better at it. I no longer collapse on the ground in a heaping, gasping, sweaty mess -- sure, I'm wiping sweat off my forehead, but at least I have enough breath to be able to tell the newbie next to me that yes, it does gets better. In fact, I even managed to do the WOD faster than anyone in my (coed!) class over the weekend, and I didn't even do that little cheaty thing I sometimes do where I start to count by twos once I'm near the end. I've made some progress, and it feels pretty good.

So here's my advice to you: If you're on the fence about trying it, I think you should. It won't be easy, but it's worth a shot. If it's not for you, that's OK. But maybe it is and you deserve the chance to find out.

Related Stories You Might Like

Have you ever tried Crossfit? What did you think?



You will earn

5

SparkPoints

Like what you read? Learn more

about SparkPeople,

or

sign up

for your free account today!
Got a story idea? Give us a shout!