Try This Quick Workout to Get Trim and Toned From Head to Toe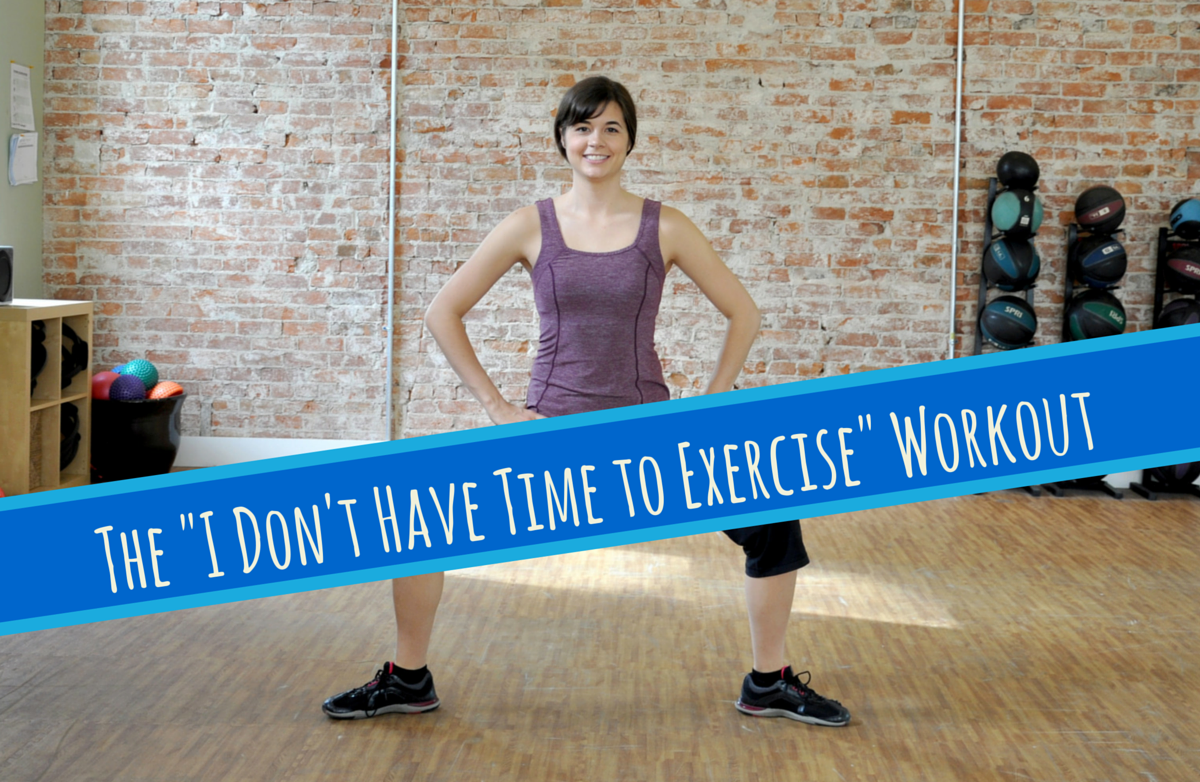 Short on time but still want to squeeze in a good sweat session? You're not alone. "Lack of time" is the No. 1 reason people cite for not exercising regularly. It's easy to think that if you don't have an hour or more to dedicate to exercise, then what's the point. But quite honestly, short workouts really do have a big impact on your health and your workout—and that is especially true when you do the right types of workouts.

When you need an efficient workout to make the most of your time, that's where smart training techniques like interval training, circuit training and multi-joint exercises come in. All of these approaches help people get better results even when they're short on time.

I've put together a workout that combines all three of those fitness techniques in an 18-minute workout that'll give you a cardio boost and a head-to-toe strength training workout in one. And while that might sound ultra-intense, it's appropriate even for beginners.

Follow along with me as I lead you through a fast and effective routine that combines cardio and strength training into one short, effective workout.

This full-length workout video is an excerpt from SparkPeople's best-selling workout DVD "28 Day Boot Camp." If you enjoy this workout, I promise you'll love the entire DVD, which features three more workouts in addition to this one.



Workout Details

Length: 18 minutes
Equipment: Dumbbells and a mat (for cushioning)
Type of Workout: Cardio (aerobic) and full-body strength training (toning)
Fitness Level: Beginner to advanced
Impact: Medium Impact
Calories Burned: Simply search "Boot Camp" on SparkPeople's free Fitness Tracker to track this workout and estimate your calories burned for the session based on your weight.
A 28-Day Fitness Challenge for February!
One of the coolest things about this DVD is the 28-day workout plan I created for it. It takes the guesswork out of your exercise by telling you exactly which workouts to do on which days to avoid burnout, progress in your fitness level, and rest the right muscles at the right times. If you're the kind of person who prefers to follow a plan, this is for you.


(Interactive 28-Day Workout Plan from the DVD)


Since so many people are working toward fitness resolutions, I'm hosting a special 28-Day Boot Camp challenge beginning February 1. So many people lose motivation to keep going around February, so this is the perfect chance to keep your workouts going strong. Throughout the month, I'll be posting updates and check-ins on my Facebook page and Twitter account (use and look for the hashtag #28DayBootCamp) about the plan, and will also be available in our 'Boot Camp' Fans SparkTeam to support everyone and answer their questions. This is a great opportunity to join a large group of people who can support one another to succeed in the month of February to make sure your motivation and fitness habits stick! Hurry: You'll need your DVD by January 31 to take part in the group challenge.

To learn more about the full 28 Day Boot Camp plan, and where to buy the DVD, click here. Questions? Post in the comments below and we'll try to get you all the info you need.

Please tell me: What do you think of the "boot camp" workout? What's your favorite way to squeeze exercise when you're short on time?



You will earn

5

SparkPoints

Like what you read? Learn more

about SparkPeople,

or

sign up

for your free account today!
Got a story idea? Give us a shout!