The Flight of Apollo 13: Overcoming Obstacles and the Lessons We Can Learn from Them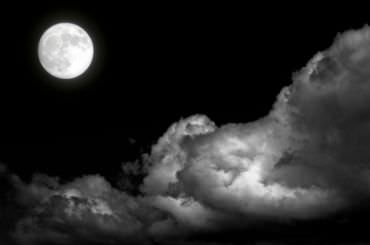 Forty years ago today Apollo 13 made history after returning from space from what could have easily been this crew's final mission. If you haven't seen the movie Apollo 13 I encourage you to take some time to watch it this weekend with your family. This story is by far one of the most touching and inspiring sagas of how man overcomes what seems to be insurmountable obstacles and it is all achieved through the power of team work.
Sunday night Dateline NBC ran a story documenting the flight of Apollo 13. Matt Laure interviewed astronaut Jim Lovell, Commander of Apollo 13, and his family, as well as astronaut Fred Haise and Mission Control director Gene Kranz. To hear this amazing story in their own words of how they overcame each obstacle that crossed their path was more than inspiring, it was extraordinary.

This mission has been referred to by many as a "successful failure" meaning that while they didn't land on the moon, they were able to make it back home from what could have easily been a mission forever lost.

I have learned so much about my life from those who have gone before me. While I may never find myself in a life or death situation like these men, there are lessons to be learned from others who have traveled a more difficult path in their life's journey.

Below are a few lessons I took away from these brave men as I listened to the interview. I hope you will take some of these same lessons and apply them to your own life.

" I was faced with a problem and so if I did nothing but bounce off the wall for 10 minutes I would be right back to where the problem was." - Jim Lovell

How many times do we let that one oopsie moment knock us off track. We no longer focus on the destination but on our failure of this one event. Losing focus, beating yourself up for falling short or giving up will not get you to your ultimate destination. You can complain, whine and say it's not fair that you have to work so hard, but that will not get you anywhere. You have to be willing to face your problems head on and then go after it with all the resources available to you.

"Trust your team to find the answer"-Gene Kranz

I can't imagine traveling through this journey to healthy living alone. Having support and encouragement from those around us can get us through when times are tough or when we feel we just can't go on. Consider SparkPeople as your own mission control and you the astronaut commanding your own ship.

"The crew totally depends upon us to come up with the right answers and we depend upon them to provide the information to execute."-Gene Kranz

In other words, being honest with those whom we ask for help is essential to getting us to our destination. We must be willing to put our strengths and weaknesses out there for others to see so that the experts and other members can give guidance to help us through the process. If you tell others what you want to hear instead of what you need to hear, this can keep you from reaching your goal.

"We didn't think about what the final results would be if we weren't successful."-Jim Lovell

So many times I hear from members ready to give up the minute they don't see results. They can't see themselves succeeding which I believe can become a self-fulfilling prophecy--that is, unless they are willing to re-write the ending, they will see themselves as a failure.

You must picture this journey as a positive adventure. While the Apollo 13 crew never landed on the moon, they are the only crew to date who has ventured so far from the earth and the only crew to overcome so many obstacles during one flight. I guess that's why this mission will always be called a "successful failure."

"You only worry about those things you can do something about."-Gene Kranz

This by far was one of the most poignant statements of the interview. As I mentioned in my blog last week on patience, there is little in life we hold control over, however, learning to let go of those things we can't control allows us to take charge of those things that we can.

While losing weight pales in comparison to this historic event, the lessons we can take from these three men who fought to get back to Earth and the entire NASA crew who worked so diligently to bring them home is something we can emulate in our own lives. We may never have to go through such trials, but by listening to their story, we can change who we are when we are forced to face our own obstacles.

Do stories of others overcoming obstacles inspire you? Do you believe that team work is a big part of getting to your destination? What would do if you did not have someone to turn to in time of crisis?



You will earn

5

SparkPoints

Like what you read? Learn more

about SparkPeople,

or

sign up

for your free account today!
Got a story idea? Give us a shout!