The Do-Everything-Better Guide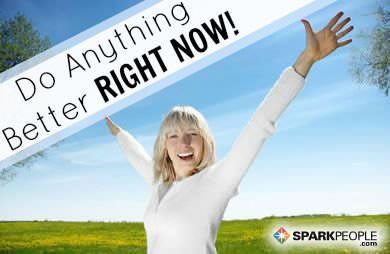 Pack a carry-on. Purge your medicine cabinet. Tell a joke. Fold a fitted sheet. Fall asleep when you can't. Make cut flowers last longer, and more.

Fix a Chip in Your Nail Polish

Expert: Manicurist-to-the-stars Deborah Lippmann, creator of the Deborah Lippmann Collection sold on HSN.

As long as you have the same color handy, you're good to go.
Pour a few drops of nail polish remover into a small bowl. Dab the pad of your index finger in remover, so skin is damp, not drenched.
Press finger directly onto chip, then lift. Let dry for 10 seconds.
With same finger, gently nudge polish forward toward edge of nail to smooth out ridge. Let dry 1 minute.
Remove brush from polish and gently dab a tiny bit of color right on top of the nick; let dry 1 minute.
If chip is still visible, apply one superthin layer of color to entire nail.
Seal edge by brushing over the tip. (This will prevent future chips.)
Wait one minute, then brush on topcoat. Let dry at least 5 minutes.

Pack a Carry-On

Expert: Frequent flier (typically around 25 trips per month!) Anne McAlpin, author of Pack It Up: The Essential Guide to Organized Travel book and DVD set.

Before you choose a bag for any getaway, check your airline's website or the link below for exact size and weight limitations to avoid charges. (Each carrier has slightly different rules.) Packing is best done in two layers.

A. Fold pants on their natural creases, laying the waistband on the left of the suitcase with the legs hanging over the right edge. Repeat this step, alternating sides.
B. Put socks and undergarments in plastic bags and tuck them in shoes or corners.
C. Wrap belts around inner perimeter.
D. Shoes and other heavy items go on the bottom (by wheels, if applicable), so weight is evenly distributed.
E. Tightly roll the rest of the clothes. This causes significantly fewer wrinkles and creates more space in the suitcase.
F. Bring pants legs over the top so they're wrapped around rolled items.
G. Place toiletries, purses, other miscellaneous articles and anything you might immediately need on top.

Bonus Tip: Layer dry-cleaner bags between clothes to further minimize wrinkles.

Click here for more tips on how to do things better from Family Circle.

More from Family Circle:

What is your better than ever tip?




You will earn

5

SparkPoints

Like what you read? Learn more

about SparkPeople,

or

sign up

for your free account today!
Got a story idea? Give us a shout!