The 25 Most Popular Recipes of 2012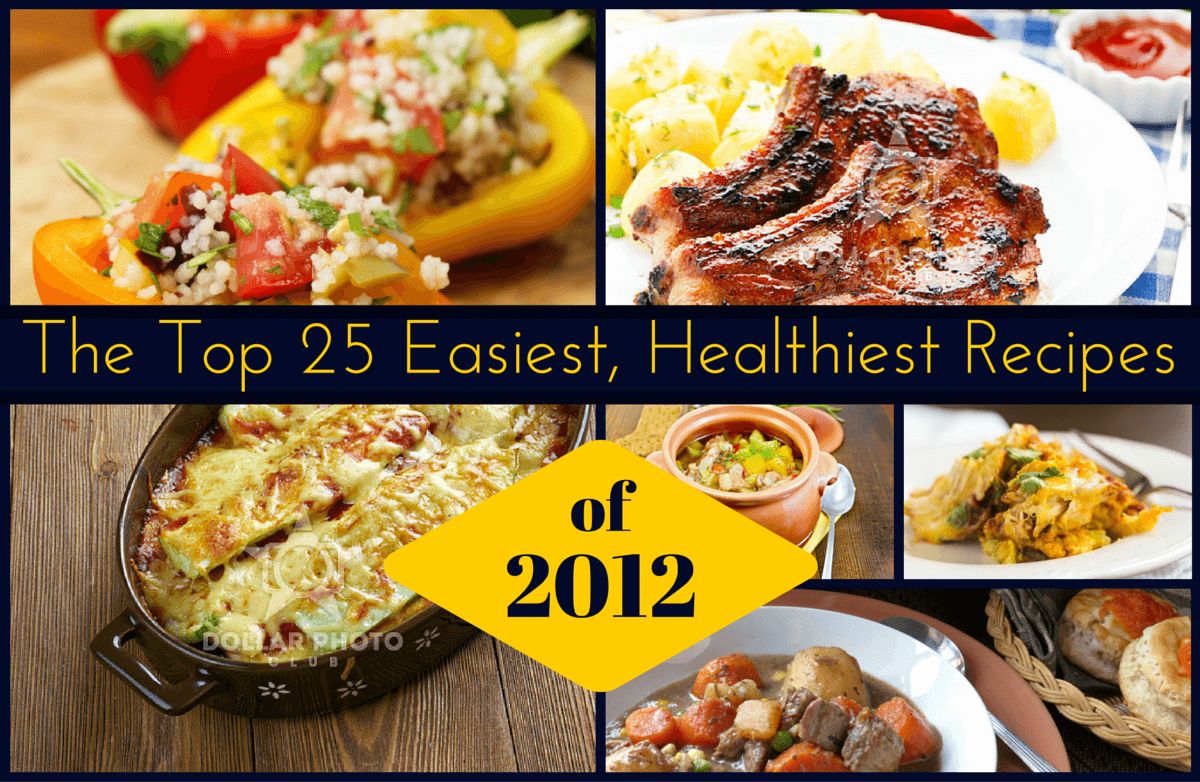 Ever wonder what other SparkPeople members are cooking? We sure do. That's why we rounded up the year's most-viewed recipes. Today we're sharing the top 25 recipes of 2012 from SparkRecipes.com, plus great tips and some of our favorite dishes you should commit to trying in 2013!

Most of these recipes were submitted by members like you!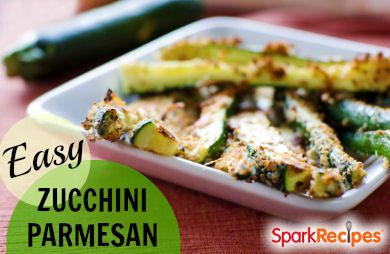 1. Easy Zucchini Parmesan
To ensure perfectly crisp zucchini, bake on a metal rack to achieve even browning. Read my blog on faux frying for more details. In the mood for lemon? Try my Zucchini Ribbons with Lemony Bread Crumbs.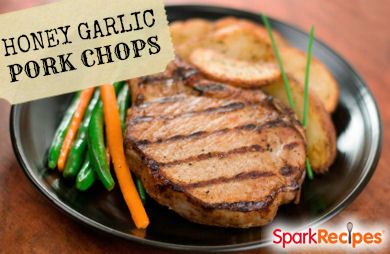 2. Honey Garlic Pork Chops
Choose low-sodium soy sauce for this dish. Double the recipe and use the leftovers for my super-fast Veggie and Pork Stir-Fry.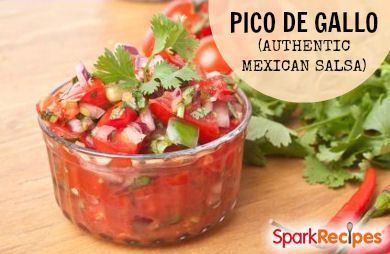 3. Pico de Gallo
Not a fan of onion? Use a red onion, which has less of a bite than white. Serve with my baked lime chips.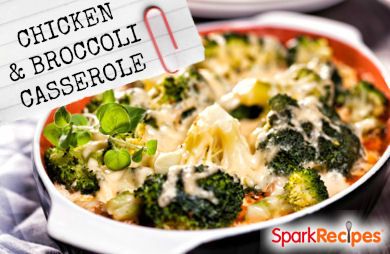 4. Chicken and Broccoli Casserole
Choose low-sodium mushroom soup to cut the salt in this recipe. If you like cheesy chicken dishes, you have to try Chicken Philly Cheese!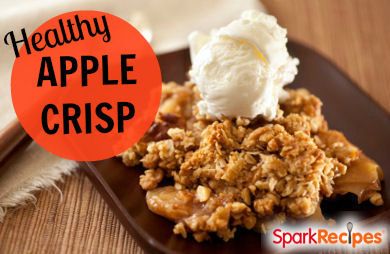 5. Apple Crisp
Serve any leftovers over your morning oatmeal for a fun breakfast! Try my hand pies for all the same flavors but in to-go style.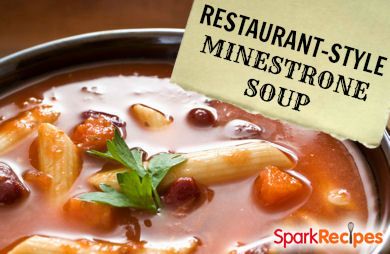 6. Olive Garden Minestrone
Slash the salt from this recipe: Buy tomatoes with no salt added, and choose reduced-sodium beans, then drain and rinse them well. Make your own vegetable stock, too.



7. Garlic Brown Sugar Chicken
Try miso paste instead of butter for a lower-fat option. If you like ginger with your garlic, make my 20-Minute Garlic-Ginger Chicken. This maple glazed salmon recipe is a good, fast fish dish.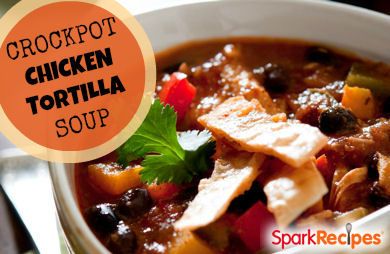 8. Crock Pot Tortilla Soup
Sneak in some veggies by adding 1 cup shredded carrots. If you're a fan of this soup, try Taco Soup.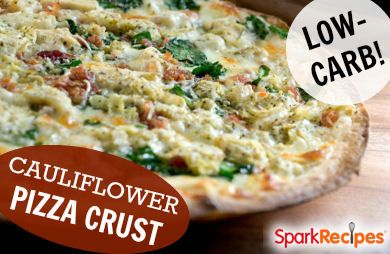 9. Cauliflower Pizza Crust
What a fun idea, especially for those who avoid gluten. Try Monterey Jack in place of the cheddar, then top with my oven roasted tomatoes.



10. Chef Meg's Healthy Chicken Casserole
Save some time: pick up cooked chicken from the deli or cooked, diced frozen chicken from the freezer aisle. Change it up: Swap the peppers for 2 cups sliced mushrooms. Chicken Enchilada Casserole is just as creamy and almost as popular!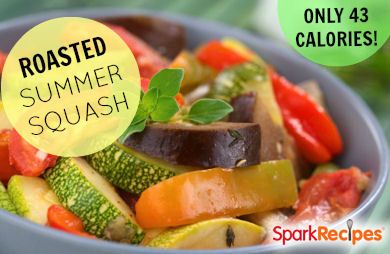 11. Roasted Zucchini and Yellow Squash
Cut the fat: Coat the pan with nonstick spray and reduce the oil to 1 tablespoon.
Have leftovers? Use them up in my roasted vegetable soup.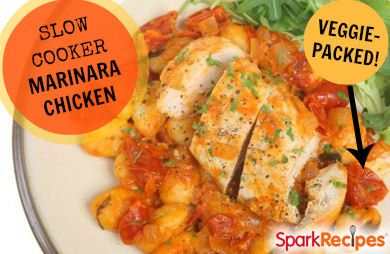 12. Slow Cooker Marinara Chicken
Not a fan of celery? Swap it for finely chopped onions. Love this dish? You might also like: Twenty Minute Chicken Parmesan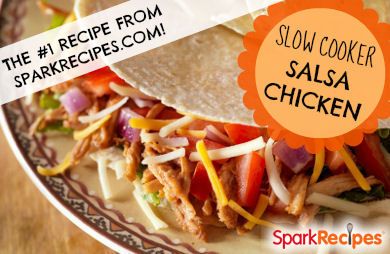 13. Slow Cooker Salsa Chicken
It's a weekly go-to recipe in my house. Try topping with Greek yogurt or my Avocado Cream.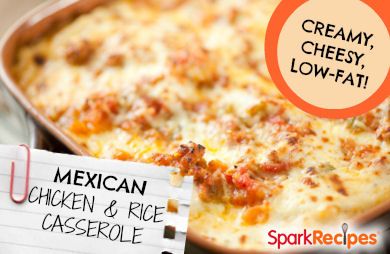 14. Mexican Chicken Casserole
Give this recipe a boost: Add one cup each diced onion and bell peppers, swap out white rice for brown, then swap the taco seasoning packet with my homemade taco spice blend.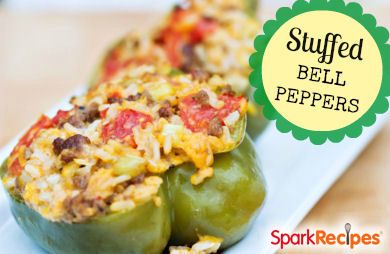 15. Stuffed Bell Peppers
Spoon half the sauce on the bottom of the dish and the other half over the top of the peppers just before going into the oven. This way your ground turkey does not dry out in the oven. Other great dishes like this one: Cheesy Vegetable Stuffed Peppers or my favorite, Deconstructed Fajitas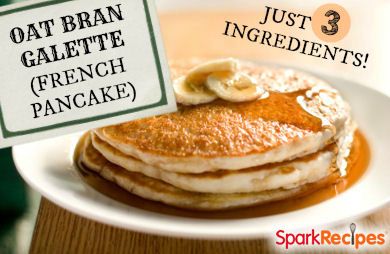 16. Oat Bran Galette
Use nonstick spray in a nonstick skillet to cut fat. Try this as a savory dish, topped with my Black Bean Spread.



17. World's Best Salmon
This recipe is great for those new to cooking fish. Just be sure to choose low-sodium soy sauce. This recipe would be perfect on the grill, too. For a change in flavors, try Orange Miso Salmon.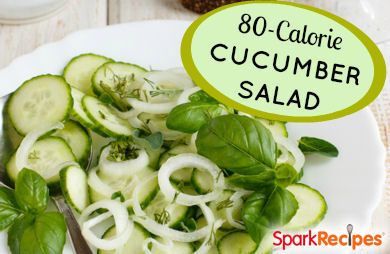 18. Cucumber Salad in Vinegar
Boost the flavor with added fresh herbs like shredded basil, chopped thyme or even mint. If you add flavor in the form of herbs, you can reduce the sugar by half. This recipe should put you in the mood for pickled vegetables.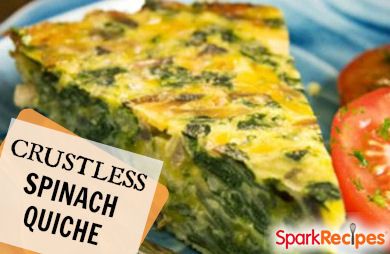 19. Crustless Spinach, Onion, and Feta Quiche
Add a pinch of ground nutmeg, which will elevate the flavor of this easy egg dish. You will never miss the salt. Add a serving of fruit on the side with this baked grapefruit recipe.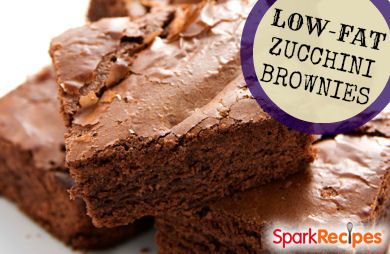 20. Low Fat Zucchini Brownies
Wrap the grated zucchini in paper towels to remove excess moisture. Need a quick chocolate fix? Try my chocolate fondue.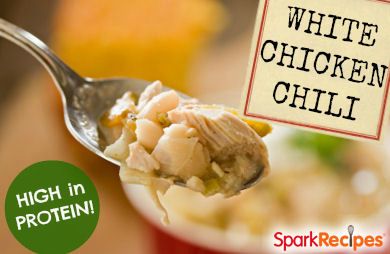 21. White Chicken Chili
You can turn this into a vegetarian dish by swapping chickpeas in for the chicken. Serve with a side salad. Try my Spinach Berry Salad!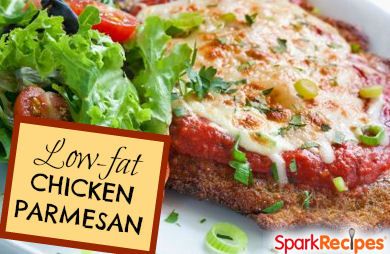 22. Breaded Chicken Parmesan
For a crispier coating, swap panko for the Italian bread crumbs, then coat with nonstick spray instead of using oil in the pan. Still in the mood for an Italian? Make Mediterranean Chicken with Orzo.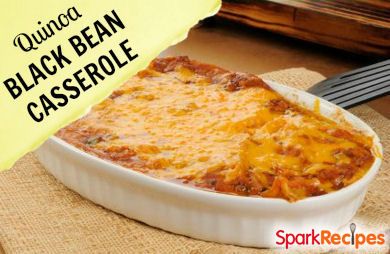 23. Stepfanie's Quinoa Black Bean Casserole
Use pepper jack cheese if you like heat. Choose chipotle salsa for added smokiness. Want more quinoa? Try my Simple Quinoa and Vegetables.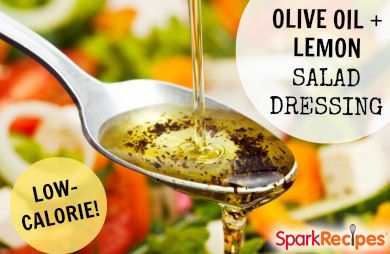 24. Olive Oil and Lemon Salad Dressing
Keep this dressing on hand for not just salad recipes throughout the week but also as a marinade for fish and chicken. Try adding one tablespoon to my Super Simple Fish and Vegetable Packets.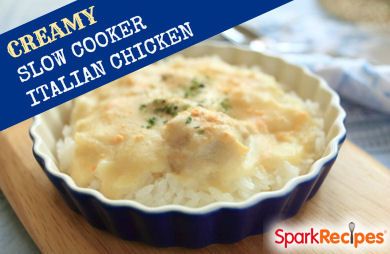 25. Slow Cooker Creamy Italian Chicken
Lower the sodium with swapping out store-bought Italian seasoning for my easy-to-make herb blend.


Which of these recipes have you tried? Which ones do you want to try?
Want more healthy recipes from me and fellow SparkPeople members? Be sure to subscribe to SparkPeople's Recipe of the Day email.
Click here to sign up
!
Did you know SparkRecipes is now on Facebook?
Click here to "Like" us
!
Like this blog? Then you'll love "
The SparkPeople Cookbook: Love Your Food, Lose the Weight
."
Graphics by SparkPeople Editorial Assistant Melinda Hershey



You will earn

5

SparkPoints

Like what you read? Learn more

about SparkPeople,

or

sign up

for your free account today!
Got a story idea? Give us a shout!