Poll: Would You Eat a Whole-Wheat Big Mac?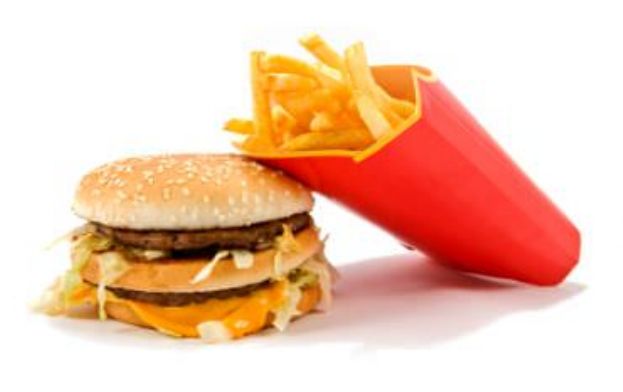 McDonald's has different menus in every country. When I lived in Seoul, I could get a bulgogi burger, in India McDonald's only serves fish and chicken, and in Norway, a salmon burger has been on the menu.

Now in France, you can get a Big Mac au Pain Complet--a Big Mac on Wheat Bread.

The big question is: Would you eat it if it were offered here?

The nutritional stats are not all that different. I did a bit of research (finally, my degree in French is coming in handy!) and compared the nutritional facts. Unfortunately, I don't know the size or weight of the French burgers versus the American ones, but I remember that McDo (the French diminutive for McDonald's) portions were slightly smaller. (Any francophones out there who can confirm? I haven't been to France since '07 and haven't eaten at a French McDo since '03.)

It has less salt than the standard French Big Mac but surprisingly more than the standard U.S. Big Mac. It has just 2 additional grams of fiber.




Big Mac au Pain Complet
475 calories
28 g protein
37 g carbs
24 g fat
5 g fiber
2,000 mg sodium

French Big Mac
495 calories
27 g protein
40 g carbs
25 g fat
3 g fiber
2,300 mg sodium

U.S. Big Mac
540 calories
29 g fat
1,040 mg sodium
3 g fiber
25 g protein
45 g carbs

Some questions to consider:

When restaurants and food companies make changes to make their products (like organic Kraft Macaroni and Cheese or Pepsi Natural) appear to be healthier, do you believe it?

Is a Big Mac on wheat bread going to win you over? What other changes would McDonald's (or another company) have to make to convince you that a product is good for you?

Do you like organic, natural or other terms on processed foods is a step in the right direction or is it just good marketing?

AKASHA66 tried the Big Mac!

In the interest of science, I ate a Whole Wheat Big Mac yesterday. It was about the same as a regular one, I really do think they are just a tiny bit smaller in France than in the US. The difference in the bun gave it a slightly sweeter taste. Both my husband and I agreed that if McDonald's offered whole wheat buns, we would always order them on other sandwiches.

So, that was the third Big Mac of my life, McDonald's is a rare thing for us, but in the interest of the blog, I did go out and get one of the new sandwiches.

I asked my husband to take pictures with his phone, if they are anuy good, I'll post them on my SP photos in a couple of days, I'll let you know. The bill for lunch for two, I had the whole wheat Big Mac, a small crudités with low fat dressing and a Diet Coke, and he had the whole wheat Big Mac, a beer and fried potatoes with bbq sauce was 12.60 euros.




You will earn

5

SparkPoints

Like what you read? Learn more

about SparkPeople,

or

sign up

for your free account today!
Got a story idea? Give us a shout!