Poll: When Did You Last Change Your Workout Routine?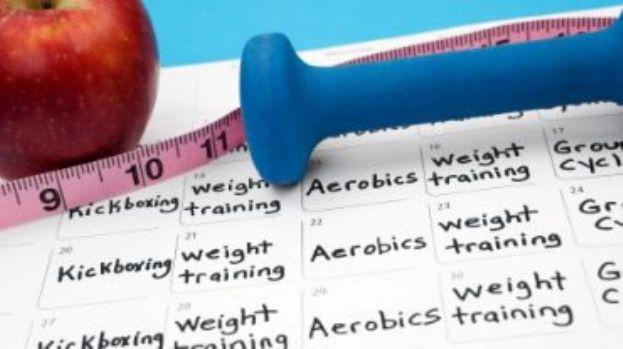 Love it or hate it, the only constant in life is change. Some people avoid it. Others crave it. And sometimes, how you feel about it depends on where the change is happening (think career, relationships, residence, or life stage). I love the comfort of routine myself. It keeps things predictable and easy when the rest of my life seems stressful.

Recently, I gathered a group of my SparkPeople co-workers for a lunchtime kettlebell workout. Three of us had done kettlebells before and have used them fairly routinely for a while. The other five had never tried them. None of us had gotten together at noon on a Monday for a workout before (let alone this specific workout); all of us were trying something new.

That led me to wonder: When was the last time you changed your workout routine?

I'm pretty set in my ways when it comes to working out. I run on specific days. Practice Pilates on certain nights. I teach Spinning every Wednesday…and so on. This is my routine. While I do make it a point to change up the length, intensity, route, and distance of my individual runs or Spinning classes, try a decent variety of exercises during Pilates and strength training, I can tell you with fairly good accuracy what workout I'll be doing on any given day even five months from now.

I know the many benefits of adding variety to your workouts, from blasting boredom (which can help you look forward to exercise rather than dreading it) to surprising your muscles (so you can get better results over time). I also love trying new things. But I will admit that I often stick with the status quo because it's easy. I don't want to put more thought or effort into exercising. I'm a lazy exerciser!

Lately I've been trying to add more variety to my standard routine just one day a week. I'm designating just one day to try a new workout, DVD, or class at the gym. (Baby steps.) After just one week of this practice (I'm talking about that aforementioned group kettlebell workout again), I am feeling good about it. We all stepped out of our own routines and our comfort zones and have the sore muscles to prove it. It was challenging, different and abnormal for all of us, but we all agreed: Change (when it comes to workouts) is a good thing!

How often do you change up your workout routine? Is that strategy working for you? What's the newest thing you've tried?



You will earn

5

SparkPoints

Like what you read? Learn more

about SparkPeople,

or

sign up

for your free account today!
Got a story idea? Give us a shout!