Poll: What Would You Do with 10 Minutes of 'Me Time'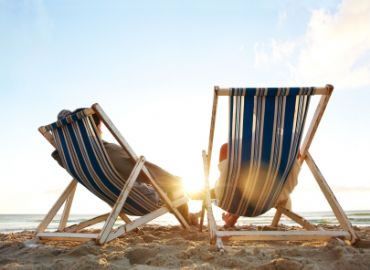 The other day I arrived at yoga about 20 minutes before class. I didn't want to head in the studio just yet, as it was a lovely, sunny day. Instead, I spent 10 minutes hiking to the top of a super-steep street that's next to the studio.

I left my phone in the car but wore the watch from my heart-rate monitor to track time. I didn't take music. I just walked and breathed.

That night, my practice was spot-on. I felt so strong and focused, and as I lay in Savasana (corpse pose) for our final relaxation, I felt my body relax more deeply than it had in a few weeks. (I've been B-U-S-Y!) Those 10 minutes of "me" time were just what I needed to center my mind, warm up my body and leave the day behind before unrolling my mat.

At SparkPeople, we frequently talk about the importance of starting small, especially when it comes to exercise. But this reminded me that the same tactic can be applied to stress, relaxation, and general well-being.

10 minutes is enough time to...



Close your eyes and rest
Meditate
Walk around a block or two
Call a friend
Complete one task on your to-do list
Send a long overdue email to a friend
Enjoy a healthy snack--away from your desk and at a real table
Prepare a healthy breakfast
Read at least a few pages of a book
Pray or think positive thoughts
I'm committing to regular 10-minute intervals of "me" time throughout the week. I find that I sometimes don't sit down all day--I don't rest until it's time for bed. I don't have a free hour every day, but if I really think about it, I can free up 10 minutes--and so can you!

Today I challenge you: What can you do in 10 minutes? (Now DO it!)



You will earn

5

SparkPoints

Like what you read? Learn more

about SparkPeople,

or

sign up

for your free account today!
Got a story idea? Give us a shout!