Poll: What's Your Definition of Moderation?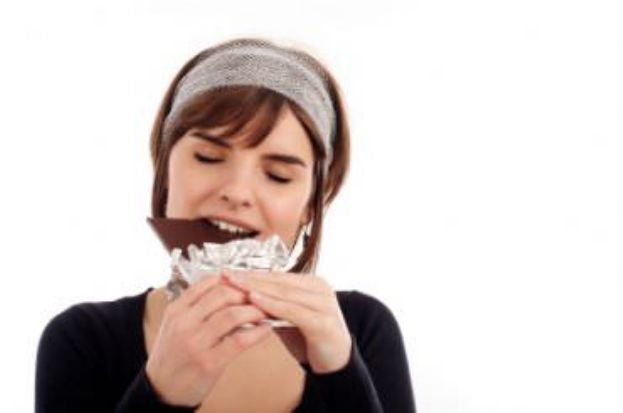 Moderation. It's a word that you'll often hear when you're trying to lose weight or live a healthier lifestyle. The more you read and learn about healthy habits, the more this word comes up. We're told to eat in moderation, drink in moderation and even exercise in moderation (or at a moderate intensity level. Moderation means that nothing—not even the foods that you know are bad for you and might even hurt your efforts—is off limits. You can lose weight and eat ice cream, too—as long as you do so in moderation. Sounds doable, right?

Why moderation? Well, it works for most people. It's difficult to give up foods you enjoy (after all, food should be pleasurable) forever; and making certain foods completely off limits often causes you to want them—and obsess over them—even more, which could derail your diet. Moderation may sound ordinary or boring, but it's a great way to lose weight, eat better, and still have some fun along the way.

Lately though, I've been thinking about this whole concept of moderation quite a bit. I'm wondering if moderation is very good advice. After all, no one ever really defines it for you. What YOU think is moderation might not be what all the health and nutrition experts have in mind when they counsel you to eat fill-in-the-blank in moderation. Does moderation mean eating a 2,000-calorie fast food value meal once a week or is that still too often? Does eating ice cream in moderation mean having a smaller 100-calorie serving most days? Is a single diet soda per day moderation, or should you drink it less often? If you're applying the concept of moderation to LOTS of food or food groups (high-fat foods, trans fats, desserts, sweet snacks, salty foods, high-fat cuts of meat, etc.) you could be eating small amount of several different unhealthy foods regularly, which means you're not really eating unhealthy foods (as a group) in moderation at all.

So I've been wondering: What does 'moderation' mean to YOU?

I think that we all have our own ideas about what moderation really means. We know that it means avoiding extremes, but should there be more to it?

Consider applying moderation to the "80/20" rule (some people prefer a 90/10 rule though) of healthy eating as an example. Most experts think that if people eat wholesome, healthy foods 80% of the time, and enjoy "other" foods (sometimes referred to as "fun" foods) 20% of the time that they have a healthy relationship with food and are likely consuming a nutrient-rich diet that allows for fun foods in moderation.

But are we talking each day? If so, that means you could spend 300 calories' worth of your daily budget (for a 1,500-calorie diet) on junk. Is that good advice? Should we really be eating 300 calories worth of junk or sugary foods (that's equal to more than 18 teaspoons of sugar) each day and saying that it's healthy to do so?

Does moderation mean eating nothing but healthy foods for 80% of each week? That equals about 5 1/2 days of healthy foods before you can indulge in something on the only-eat-this-in-moderation list. Should it be less frequently than that, such as monthly? If so, that means going 24 days (80% of the month) without "cheating" (I use that term loosely) before you're able to enjoy an ice cream cone (or similar), then going more than 3 weeks again before you enjoy another treat.

Maybe moderation has more to do with portion sizes. You may have eaten a whole chocolate candy bar in the past, but now you can enjoy just a bite and space it out over a few days. Is that moderation?

As you can see, moderation isn't quite so simple. It can mean different things to different people, so I think it's important for you to think about what moderation really means for you. Many of us could be fooling ourselves into thinking that we eat healthy foods liberally and unhealthy ones moderately when we really don't. That could hurt your health and your weight-loss efforts.

Personally, I try to make a conscious effort to eat healthy foods the vast majority most of the time, but I don't set any rules or timelines for myself that dictates how often I can eat my favorite candy (it's strawberry Twizzlers by the way, so thank you in advance for sending your care packages to Nicole at SparkPeople hehe) or how much I can have. Instead, I try to avoid foods that don't enhance my health most of the time. If a craving arises and I really want something, I'll eat it without guilt or concern as long as I've otherwise been adhering to a healthy diet. That's moderation to me—keeping healthy choices in the forefront of my mind, turning down "fun" foods most of the time (hey, they're everywhere!), and enjoying those favorites occasionally, whether it's weekly, monthly, or, occasionally more often.

How about you: What's your idea of eating in moderation? Can someone else define what moderation means for you? Does it (or should it) have a single definition that applies to everyone?




You will earn

5

SparkPoints

Like what you read? Learn more

about SparkPeople,

or

sign up

for your free account today!
Got a story idea? Give us a shout!