Poll: Have You Suffered from the Terrible Toos?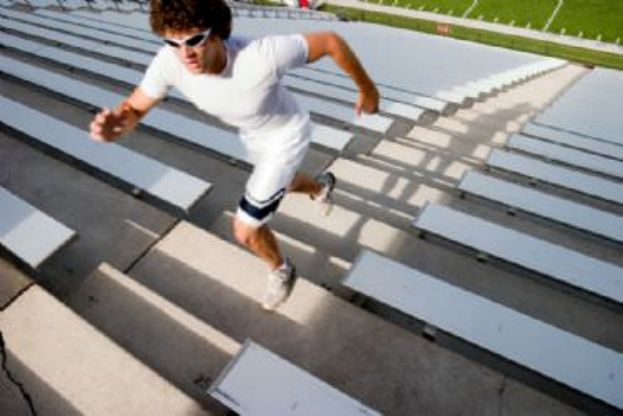 With the holidays well behind us, many of us are motivated to finally do something that we haven't done in a while and that is to get to the gym or hit the road to get fit in the quickest time possible. There is nothing wrong with getting back on the wagon, but the problem comes when we try to pack so much in so little time that we end up injured or burned out; therefore, we end up abandoning our program and find ourselves deflated at not meeting our goals we set only a few weeks earlier.

Running coaches and trainers often refer to this scenario as the 'terrible toos'—too much, too soon, too far, too intense with too little recovery time.

I must confess that I, like many of you, have suffered from this way of thinking—if some is good, more must be better, right? But, I learned early on that in doing so, injury and overtraining were inevitable consequences to this way of thinking. I would find myself suffering from insomnia, slow healing and recovery, change in appetite, moodiness and lack of motivation.

So what can you do to help avoid the terrible toos. Below are a few ideas to help avoid this scenario.


Know that you cannot obtain health and fitness overnight Many of us spent years avoiding exercise so we can't expect to go from couch surfer to full-fledge exerciser in a few weeks. We must allow our body the opportunity to heal and recover so that we can begin the adaptation process to the stress of exercise.


Build consistency Consistency is a key to getting in workouts as it helps us develop a routine. When we miss a workout we may feel the need to make up for lost time, as a result, we may find ourselves doing too much, once again leading us to a greater potential for injury and burn out.


Never underestimate the value of active daily living activities Studies have shown that participating in daily activities, not just formal exercise, can be just as beneficial to helping us reach our weight loss and fitness goals. In fact, many people can find themselves burning more calories by working in activities throughout the day, then they can doing formal cardio exercise alone.


Rest is part of the process This by far is something that I, myself, have had to learn to appreciate and that is giving myself permission to take a day off. Just like you cannot drive your car down the highway every day at 100 miles an hour before it begins to breakdown, same is true for our bodies. Rest is just as important as exercise in a healthy lifestyle. But remember it doesn't mean you have to spend all day on the couch doing nothing, just do not worry about burning calories and getting your heart rate up.

This journey of healthy living is achieved by integrating fitness into our lives, not our lives into our fitness routine (unless you are a pro-athlete). This journey is not about getting to the destination as quickly as we can but by making it a part of our every day lives so that we can be healthy for a lifetime.

Have you ever suffered from the 'terrible toos? Have you ever felt guilty for missing a workout even though your body is telling you it needs rest? How did you cope with those guilty feelings?



You will earn

5

SparkPoints

Like what you read? Learn more

about SparkPeople,

or

sign up

for your free account today!
Got a story idea? Give us a shout!