Poll Finds More Baby Boomers Need to Get Moving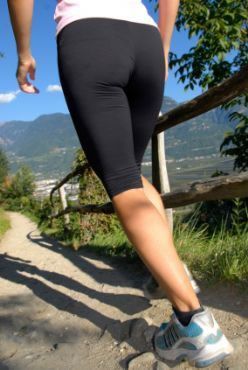 The majority of baby boomers (those born between 1946 and 1964) are reaching an age where health becomes more of a concern. That means a healthy diet and regular exercise should be a priority to help reduce the risk of problems like heart disease and diabetes. But according to a new poll, only half of baby boomers are exercising as much as they need to, and more of them are obese and overweight compared to those who are older and younger. If you're in this age group, what can you do to help reverse the trend?

This poll, conducted by Associated Press-LifeGoesStrong.com, randomly recruited participants using online interviews, telephone and mail sampling. They found that most baby boomers get some aerobic exercise at least once a week, but not enough to provide the maximum health benefits. 37% never strength train, something that becomes so important because of muscle loss as we age.

The most common form of aerobic exercise among those surveyed was walking. The good thing is that if done enough, the benefits of walking can really add up. You don't have to spend hours at the gym to get the health and weight loss benefits of regular exercise. Another bit of good news: "about 60 percent of boomers polled say they're dieting to lose weight, and slightly more are eating more fruits and vegetables or cutting cholesterol and salt."

Even if regular exercise doesn't have as much of an impact on weight loss as what you eat, it's still very important, especially as you age. Regular exercise helps improve strength, mobility and reduces the risk of disease. One researcher in this field "led a study that found a modest weight loss plus walking 2 1/2 hours a week helped people 60 and older significantly improve their mobility. Even those who didn't walk that much got some benefit. Try walking 10 minutes at a time two or three times a day, he suggests, and don't wait to start."

What do you think? Are you a baby boomer who is physically active? Are the majority of friends your age active as well?




You will earn

5

SparkPoints

Like what you read? Learn more

about SparkPeople,

or

sign up

for your free account today!
Got a story idea? Give us a shout!