Poll: Does Music Help You Handle Emotional Eating?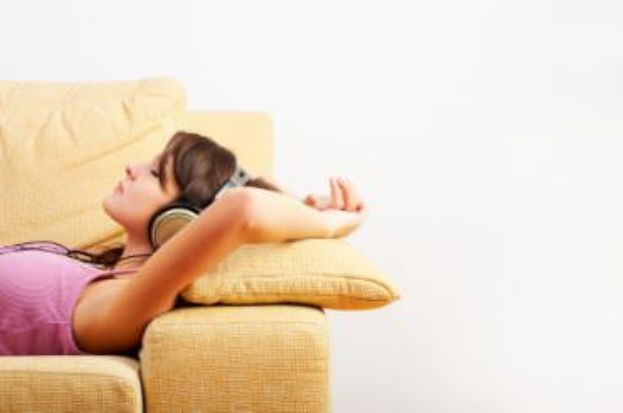 We all know that listening to the right music can help us get the most out of our workouts. Not only can the prospect of listening to your favorite music while working out help you get off your butt and actually do it, music with a good tempo can help you keep up the intensity of your workout and have a little fun in the process.

But what about eating problems? Can listening to music help you avoid eating because youíre tired, bored, lonely, or frustrated?


Thereís plenty of evidence that music influences mood. It can distract you from unpleasant thoughts or feelings when youíre caught up in them; it can help you remember better times when youíre having a bad day; it can help you recover your inspiration when youíre feeling bored or wondering why you even bother to try to lose weight. In general, it seems to give us a way to manage and express feelings without doing something we donít really want to do.

At the very least, deciding to listen to a little music can help you put a little time in between the stimulus to reach for something to eat and your response, and thatís often all you need to stay mindful and avoid mindless eating.

I know that, when Iím trying to avoid extra snacking or, especially, my tendency to graze all evening while Iím working at my computer, playing some good music really helps. Iíve even got a special iTunes playlist I use with a few songs that seem to work especially well at helping me calm down if Iím upset about something, or rekindle my interest and sense of purpose if Iím bored or frustrated. When push comes to shove, I just tell myself Iíll wait until the next song is over before I decide whether Iíll have something to eat, and that often is enough to let the urge pass without eating.

Whatís your experience? Does music help you deal with emotional eating?

Hereís a few of my favorite ďsongs to soothe the savage breast.Ē Do you have any favorites that work well for you?

For keeping my problems in perspective:
Let It Be from Across the Universe

For picking myself up when I'm down:
Brad Mehldau's piano jazz version of Blackbird

For reminding myself what I'd rather do than eat:
Bob Dylan's Shelter from the Storm




You will earn

5

SparkPoints

Like what you read? Learn more

about SparkPeople,

or

sign up

for your free account today!
Got a story idea? Give us a shout!