Poll: Do You Trust Your Own Body?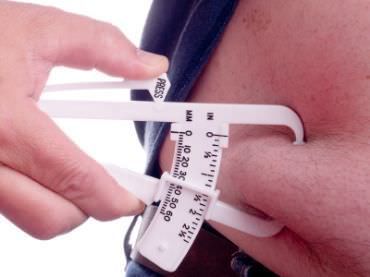 According to many experts, one of the things that separates "normal" from "abnormal" eating is that normal eating is based on listening to your own body. You eat when your appetite lets you know you're hungry, and you stop when you begin to feel full; your food choices are guided mainly by your own preferences. You care about good nutrition, obviously, and you put in the effort it takes to know what your body needs, and where you can get those things. But you also trust your body to know what it needs and to let you know when things are out of balance. There's no need to get all wrapped up in a bunch of rules about which foods are good and which aren't.

Sounds pretty good, right? Who wouldn't prefer this simple, pain-free approach over chronic worrying about calorie balances, nutrient ratios, and finding just the right approach for your individual metabolism, so you can get and keep your weight where you want it to be?

But how realistic is this? Does it really make sense to think your natural appetite and food preferences can guide you to healthy eating when there is so much good tasting, calorie-dense junk food around?

And what if you need or want to lose a fair amount of weight? Isn't it your appetite and your preferences that, at least partially, got you into this situation in the first place? Can you really rely on them to get you out of it now, or do you actually need some rules to follow in order to get your diet and your exercise in order?

I don't know about you, but when I was first setting out to lose weight, the idea that I should listen to my body and do what it tells me made about as much sense to me as putting the fox in charge of the hen house. I felt like my body was the problem, not the solution. If I had ever had a natural "appetite regulation" system, it must have broken down a long time ago.

I've since learned that I was wrong about that—it wasn't broken. The real problem was something else.


The real problem was that my relationship with food and eating didn't have much to do with how much energy I needed or even what I liked to eat. It was mostly about using food to deal with emotional problems and other aspects of my life that I didn't know how to handle directly. It took me a while to realize this, and a while longer to turn that realization into some concrete, effective ways of dealing with all this other "stuff" without relying on food and eating to do it for me.

And then it took more time and work to get reacquainted with my body again, and learn how to listen to the things it had to tell me. That was pretty tricky. It had been so long since I hadn't overeaten almost all the time that I actually had no idea what real hunger felt like, or how to tell I was getting full before I had already gotten to the point that I was totally stuffed. And I had felt so bad and hostile towards my body for so long that the idea of actually trusting it to know how to do the right thing seemed like a bad joke.

But these days, I think of myself pretty much as an intuitive eater. I know that, if I take the time to be mindful of what my body is telling me, I can enjoy eating what I want without having to worry about falling back into old habits and regaining a bunch of the weight I lost. It never even occurs to me to buy a lot of the foods that used to cause me problems, but I'm able to eat and enjoy them if that's what the situation calls for, without worrying about it.

I don't always succeed at being totally mindful. When the stress levels in my life go way up, so do my chocolate consumption, and my tendency to do some extra comfort eating on autopilot and compensate for it by doing more exercise. But I succeed often enough so that my eating is no longer one of the things that causes stress for me, and that's a very big and welcome change.

So is actually trusting my body to know what to do, instead of being afraid of its "lack of control" or hating it for how it looks or feels. That fear and hatred kept me stuck on the yo-yo diet path for a very long time, and never produced a way of life I could actually live with.

How do you relate to your body? Do you trust it to be your guide when it comes to healthy eating and exercise?




You will earn

5

SparkPoints

Like what you read? Learn more

about SparkPeople,

or

sign up

for your free account today!
Got a story idea? Give us a shout!