Poll: Do You Suffer from Heart Disease?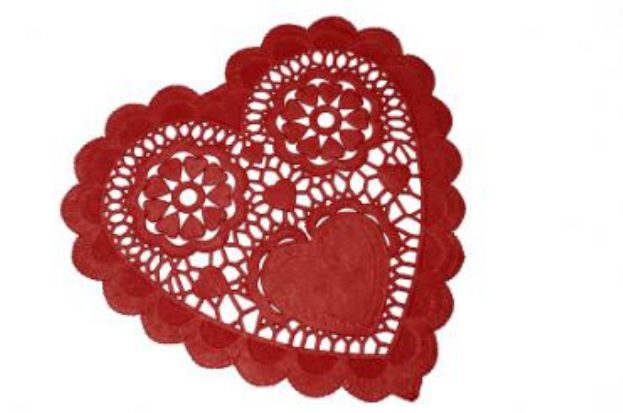 Yesterday was the 6th Annual National Wear Red Day and I do hope that most, if not all of you participated in this great cause. Bringing awareness regarding women and heart disease to the forefront is one way we can change the path in which our country and we, as women, are headed.

I was amazed that so many people were unaware of the impact heart disease plays in many of our lives. Heart disease was a manís disease or so I thought. It didnít even occur to me that I, too, suffer from heart disease, until I started doing research. I know this sounds strange, but I never equated my history of high blood pressure to my having heart disease. Talk about an Aha! moment! But that doesnít mean that I have resigned myself to a death sentence, either.

Five years ago at the tender age of 42, I was diagnosed with hypertension. I went to see my doctor for my annual physical exam in January 2004 due to my lack of energy and just not feeling well. When the nurse took my blood pressure she quickly left the room (did not tell me what it was) and returned with the doctor. My blood pressure was so high (200/100) that I almost gave my own health care provider a stroke. She immediately put me on an anti-hypertensive even before I left her office and then had me return within a couple of weeks for a follow-up. Thankfully, the prescription was doing its job.

Youíd have thought that would have scared me straight to get some weight off and get moving, but it didnít. I guess I was in denial that I could suffer from a heart attack or stroke at such a young age. Heart attacks happen to men and old people, not women like me, but oh how I have learned otherwise.

The big change came on February 9, 2005. Four years ago I was 190 pounds and barely able to walk without my feet, knees, and hips hurting. And letís not even begin to talk about the huffing and puffing I experienced when walking, especially up a flight of stairs. I donít know what really caused me to say enough was enough, except as shallow as this sounds, but maybe the fear that my Ďuniformí pants were slowly wearing away and I did not have anything else to wear. And like many of you, I refused to buy another size up.

I have since changed my life completely. This is no longer a quick fix to get to a number on the scale (like my many past failed attempts) but a lifestyle. This lifestyle allows me greater joy in being able to run, then chowing down on a batch of cookies. This doesnít mean I donít have the occasional oopsie moments, but they no longer last weeks upon end. I no longer allow the guilt of being anything less than perfect to keep me from my goal.

I still take an anti-hypertensive every day and probably will for the rest of my life, but I am blessed that I did not suffer a stroke with having such high blood pressure issues. A few months ago when I had to go to the hospital (I thought I was having a stroke but it was only a migraine) the neurologist mentioned after reviewing the MRI that I had a lot of weight matter in my brain, possibly due to years of uncontrolled high blood pressure. While there is nothing that I can do about the past, I can accept where I am today and to remind myself that this journey is not about a number or size, but about being healthy and embracing a healthy lifestyle.

Yours in health!

Have you been diagnosed with heart disease? Do you have a physical exam yearly? Do you monitor your blood pressure on a regular basis? What measures have you taken to integrate healthier choices into your life?




You will earn

5

SparkPoints

Like what you read? Learn more

about SparkPeople,

or

sign up

for your free account today!
Got a story idea? Give us a shout!