Poll: Do You Judge Other People's Grocery Carts?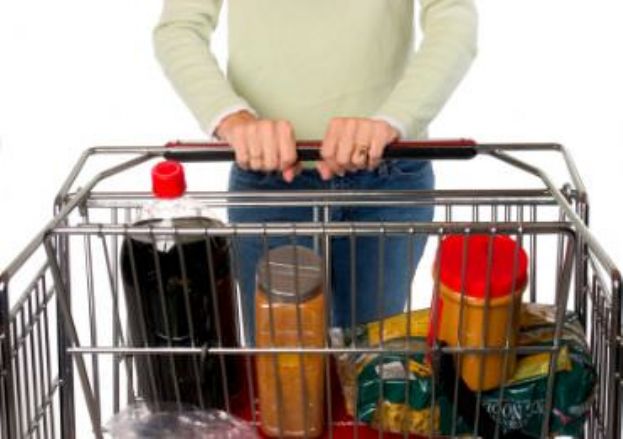 When you grocery shop, do you ever notice what other people buy? I find that sometimes it's inevitable when standing in the checkout line—especially a really long one. It can be a fun way to entertain yourself while you wait for your turn, after all.

Recently, I stumbled across a great SparkPeople blog post on this very topic that led me to wonder: Do you judge what is in other people's grocery carts?

I'm about 10 years into my health journey. In the beginning, when I thought I was being healthy, I later learned I was being obsessive about health food—probably on the verge of orthorexia (a newer eating disorder characterized by an obsession with healthy food). I would ONLY eat food that I deemed "healthy" and would never allow myself to indulge in something on my forbidden list. And I hate to admit this now, but I really did think I was better than other people because I had more "willpower" about my diet and exercise plan than they did. I could eat "perfectly," which meant everyone else could—and should. Back then, when I would shop for groceries, I took my healthier-than-thou attitude with me. Not only would I look at what other people bought, but I would judge them for it and feel superior about what I was buying in comparison. Their carts filled with junky processed foods and soda and little to no fresh fruits or vegetables really disgusted me. (Note: I'm not saying that every person who judges another's food choices has a food/eating problem themselves. That was just my experience.)

As I've evolved on my healthy journey, my attitude about food and exercise has, too. I'm so much more relaxed about my diet these days. While I do prefer eating healthy foods as often as possible, I won't avoid any particular food or ingredient. Even if I don't think it's good for me, I know it won't kill me to have some of it on occasion. I've lightened up and stopped expecting myself to eat or exercise perfectly, and along with that, my attitude about other people's habits has changed, too. These days, I still notice what people buy when I'm standing in line at the store, but I don't judge them for it. You never know what is really behind a person's choices or purchases on a single day, and even so, it's none of my business. I still find it interesting to look on occasion, but these days, I'm more focused on my own choices than what other people are doing.

How about you? Do you ever judge people based on their grocery store purchases? Take the poll below (then comment on this post if you have more to share).
Be honest: Do you judge other people's grocery carts?



You will earn

5

SparkPoints

Like what you read? Learn more

about SparkPeople,

or

sign up

for your free account today!
Got a story idea? Give us a shout!