Poll: Do You Exercise with a Fitness Buddy?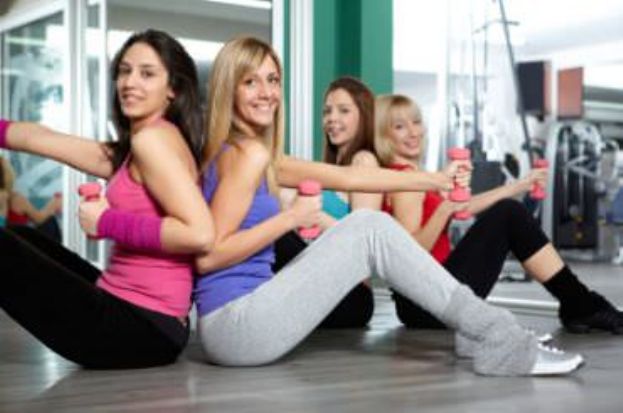 Having support to reach your goals is really important. No man or woman is an island, and changing your lifelong habits on your own isn't just lonesome; it might even hinder your progress.

That's why a support network is so important. Being able to call a friend for a pep talk after a bad day, or simply share your goals with a co-worker can help you stick to your plan. There's something special about knowing that you're not alone, and that someone else understands what you're going through. Turning to your friends during a hard time can help you stay accountable. This holds true whether your goal is losing weight, eating healthier, or exercising regularly.

Recently I've been wondering: How many of you work out with a buddy?

While I have been active most of my life, I wasn't always a consistent exerciser. There were a few years in college when I was super stressed and depressed, several pounds heavier, and had a hard time getting out of bed, let alone getting myself to the gym. I was unmotivated and felt like I couldn't do it alone, so I called on my friends to find a fitness buddy. Unfortunately, even though various friends agreed to buddy up with me, it never worked out the way I had hoped it would. We'd meet up and exercise consistently for a few days, but since neither of us was very motivated to do it on our own, the second one person started making excuses, the other didn't object. After a couple weeks, I was back to square one: alone and seemingly powerless to work out on my own.

I haven't relied on a fitness buddy since those days, but I have managed to find my own motivation and willpower to make exercise a habit. Once I learned to enjoy exercise and stop treating it like a punishment for eating, I found activities that were fun. Soon, I didn't have to muster up all my willpower to get moving anymore. These days, I actually prefer exercising alone, aside from the companionship of my four-legged fitness buddy. (Research shows that dogs may be the best fitness buddies of all.) I enjoy taking fitness classes in small groups, and occasionally calling up a friend to go for a hike or run, but for the most part, I only count on myself when it comes to working out.

I don't think all exercise buddies are bad, but I think it depends on your workout personality—and how committed both parties are to exercising. If both of your lack the determination to do it no matter what, then chances are that buddying up might not help you reach your goals. If at least one person is already committed to exercise, he or she can probably help motivate you to stick with it, too. The lesson here is that even with a buddy, you still have to make the commitment. Your friend can't do it for you.

How about you: Do you exercise with a fitness buddy? Take this poll, then tell us below whether your experience with fitness buddies has been beneficial or bad.

Do you work out with a fitness buddy?



You will earn

5

SparkPoints

Like what you read? Learn more

about SparkPeople,

or

sign up

for your free account today!
Got a story idea? Give us a shout!