Poll: Do You Eat 'Fat-Free' Foods or Avoid Them?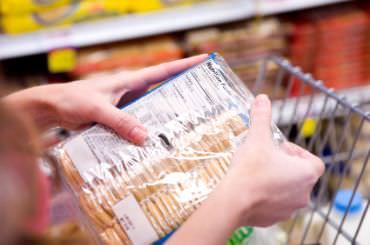 I was minding my own business the other day, checking out some of my favorite health and fitness blogs when I stumbled upon a link to a blog post called "Where's the Fat?" by Mark Sisson. I was immediately intrigued.

"I've always been puzzled over the idea of fat free versions of fat and cream-based foods," Sisson blogged. "Fat-free mayo, fat-free whipped cream (er, just what the h-ll are they whipping?), fat-free cheese – how are they wrought? What manner of culinary wizardry can make a delicious, creamy version of ranch dressing without all that artery-clogging fat?"

From there, he shares photos and ingredient lists of fat-free ranch dressing, mayo, American slices, nondairy creamer and more, along with some thought-provoking and colorful commentary that is worth reading in-full when you have the time.

As I processed what I was reading (pun intended), I knew that I wanted to share it with our dailySpark readers to get their take on it.

It led me to wonder: Do you eat fat-free versions of foods that normally contain fat?

I'm not talking about foods that are normally low in fat or fat-free, like fruits, vegetables, whole grains and other healthy stuff. I'm referring to the dressings, chips, desserts, crackers, cookies, and otherwise packaged foods from the store that have both an "original" version and a reduced or fat-free version.

I can totally understand why anyone would gravitate toward these foods, especially if you're watching your weight. Why eat fat if you don't have to? Why not have your fat-free cookies and eat them, too? I admit that I used to rely on reduced fat and fat-free foods quite a bit. (Didn't we all, especially during the "fat-free" food craze of the 90s?) I think that using reduced fat foods is probably one of the first steps in the right direction of eating healthier. They allow you to substitute fat-free or low-fat versions of your favorite foods without feeling deprived or without overhauling your diet overnight. They definitely have a place and a purpose for many people.

But I think that after a while, dieters and healthy eaters alike tend to evolve in their eating habits. Fat-free works well in the beginning, and maybe continues to be a staple for a few things you eat, but often, the more you learn about good nutrition, the better choices you want to make—and that usually means away from processed foods like these.

Personally, I do not buy reduced fat or fat-free products myself, although I don't buy many packaged or processed foods in general. Full-fat ice cream, salad dressings, cheeses, milk, peanut butter, mayonnaise—you name it, I eat the "good stuff" at home and it is full of whatever amount of fat that it naturally contains. I guess that I don't fear fat, and I'm willing to make healthy choices in other areas (by eating lots of vegetables, fruits and whole grains, for example) so that my diet remains balanced and within recommended levels for nutrients like fat. Will I eat fat-free Cool Whip if I'm at a party? Sure. Will I grab a couple of reduced fat crackers from the office kitchen when I want a quick snack? Bring it on! As I always say, moderation—in food, exercise, life and yes, fat—is key.

You can read Mark Sisson's full blog entry at Mark's Daily Apple.

How about you: Do you eat fat-free or reduced-fat products regularly, sometimes or not at all? Have you ever? Why or why not? (And, if you read Mark Sisson's full blog entry, what did you think of it?)




You will earn

5

SparkPoints

Like what you read? Learn more

about SparkPeople,

or

sign up

for your free account today!
Got a story idea? Give us a shout!