Poll: Do You Eat Dinner as a Family?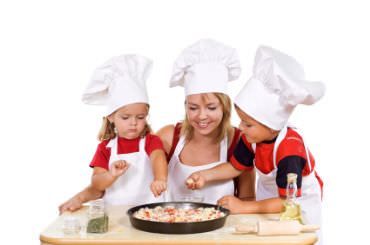 Growing up, evenings were busy in my family. My sister and I were involved in various activities, my mom worked part time (which sometimes included evenings) and my dad played soccer at least one night a week. But even though our schedules were full, I remember we usually took time to eat dinner together. T.V. was never part of our meal time routine, so it became the perfect opportunity to catch up on the events of the day. As we got older, those 30 minutes were often the only chance we had to spend time together during the week.

I figured this was the way most families ate dinner, but as I got older, I realized mine was the minority. Most kids I knew either didnít eat with their parents (because of scheduling conflicts or just general routine), or if they did, it was in front of the T.V. where no one spoke. They just quietly gobbled their food while staring at the screen.

Previous research has shown numerous benefits to eating meals as a family. It can help improve communication between parents and children. Children who eat more family dinners (4 or more times a week) have shown improved academic performance compared to those who eat together less (3 or fewer times a week.) Families who eat together also tend to have better nutrition than those who donít.

The good news is that more people are making time to sit down at the table as a family. According to a 2005 Columbia University study, 58 percent of 12- to 17-year-olds said they ate dinner with their families at least five times weekly, up from 47 percent in 1998. A recent Chicago-area poll found that suburban families ate dinner together at home five out of seven nights, and nearly half of the respondents (47 percent) said they spend more time with their children than their parents did. The struggling economy likely has something to do with this, as families are looking for ways to cut expenses.

Because of how I grew up, eating dinner together is now a priority in my own family. I get upset if my husband is checking emails on his Blackberry or answering phone calls. Thatís our time together, even if weíre eating the meal the pizza delivery man just brought to our door. Eating together doesnít mean you need to cook a gourmet meal every night. Although good nutrition is important, to me, family dinners are more about the time weíre spending together.

Need more reasons to eat as a family? Check out The Benefits of Eating Together.

Do you eat dinner as a family? Do you think itís important? Why or why not?



You will earn

5

SparkPoints

Like what you read? Learn more

about SparkPeople,

or

sign up

for your free account today!
Got a story idea? Give us a shout!