Poll: Do Calorie Counts on Menus Affect Your Order?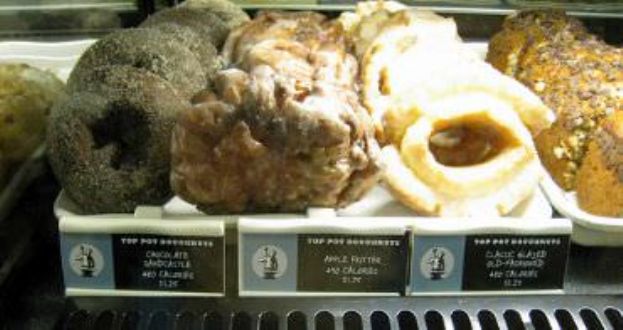 Both California and New York City have led the way with health-promoting laws that require certain chain restaurants to post calorie counts (and other nutrition information) on their menu boards. And coming soon, thanks to the recent passage of the healthcare bill, chain restaurants will have to follow suit nationwide.

Here in Ohio, I have yet to see calorie counts posted on menu boards, but I admit that I am scarcely in a restaurant that actually has a menu on the wall (I prefer "sit down" restaurants or simply cooking at home). I was in Panera the other day and noticed calorie counts posted with three new smoothies they offered and much to my surprise, they had fewer calories than I would have guessed.

Whether these nutritional facts really make a difference has been up for debate. Some research shows that they do not promote changes in ordering behavior, especially in low-income areas where people want more (food, calories) for their money. More recently, I read about a newer study that showed calorie counts on menus do affect people's choices for the better, although the demographic researched (Starbucks patrons) was quite different than the aforementioned study (fast food goers in poor neighborhoods).

This led me to wonder: Have posted nutrition facts on a menu board affected your order?

Last week, I was traveling through Philly airport and had a hankering for a sweet treat. I had already eaten my share of sweets and high-cal food while visiting with family in the previous days, but when I spotted an Au Bon Pain and its window of freshly baked cookies, muffins and pastries, I stepped inside. To my surprise, most of these bakery items had little tags that showed not only the name of the product, but the calorie count. Now, I wasn't fooling myself into thinking that these were low-cal by any means, but being faced with these numbers made me realize just how much I didn't need the extra calories. So, I left empty handed. Although this was just the second time I had seen calorie counts posted at the point of order, it had a positive impact on my choice. I imagine that seeing this more often would encourage me to make better choices even more frequently.

As a health and fitness professional, I do think that menu labeling at restaurants is a positive step that can have an impact on people's food choices, although it's definitely not the only thing we need to help curtain our national obesity problem. And of course, calories alone don't show the whole picture (what about sodium, fiber, or saturated fat?). I don't think calories will always affect my order; sometimes, you want to indulge and calorie counts aren't really going to affect that.

How about you? Have posted nutrition facts affected your order positively or negatively? If you haven't encountered any yet, do you think it would help you make a healthier choice or do you believe that you'll order what you want regardless of the nutrition facts?

Photo Credit:



You will earn

5

SparkPoints

Like what you read? Learn more

about SparkPeople,

or

sign up

for your free account today!
Got a story idea? Give us a shout!