Poll: Are You Gym-o-Phobic?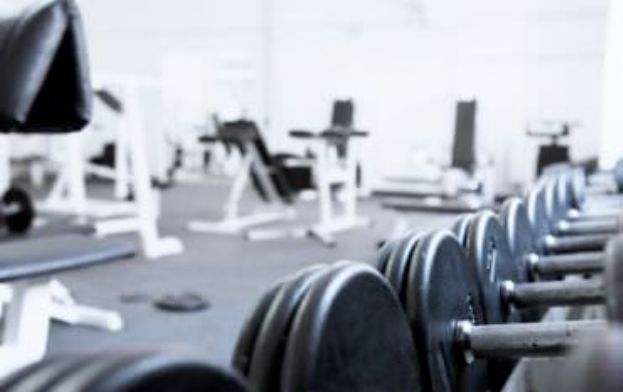 You're thinking about joining a gym to lose weight and tone up. But the fact that you are overweight (and aren't an exercise guru) prevents you from going. After all, a health club is the Mecca were fit, healthy, and thin people congregate, right? You'd stand out like a sore thumb in a place like that! Talk about feeling out of place...

Ever felt like you're not "good enough" or "fit enough" or "skinny enough" to go to the gym right now? That you need to lose weight before you join a gym, but that you need to join the gym in order to lose weight? (Try to wrap your head around that one!)

You're not alone. I've heard this time and time again from friends, family members, and SparkPeople members. When I recently read about the 8 mental barriers that keep people from the gym, it led me to wonder: How common is gym-o-phobia? Are you (or have you ever been) too self-conscious to work out at a gym?

For some reason, I've never been embarrassed about sweating, moving, jiggling (yes, I jiggle!), or exercising in front of other people. I haven't been fit or thin my entire life. I was overweight throughout many of my college years, and even though I felt self-conscious about my body, I still belonged to (and frequented) the gym. I think that I never felt embarrassment about moving my body for a few reasons.

I was an active child and teen who always participated in sports and dance. Having an athletic past meant practicing, exercising, sweating, and sometimes looking stupid and making mistakes in front of everyone: teammates, coaches, and crowds. I think this prepared me for exercising without feeling self-conscious as an adult. Plus, because of my history in organized sports, I learned a lot about exercising. I starting hitting the weight room as a teenager, which meant that even though I didn't become a "fitness expert" until much later in my life, I still had a good sense of what to do in the gym—and how to do it somewhat correctly.

I think it's normal to feel afraid of something new and different, to feel self-conscious in a new environment. But at the same time, no one was born knowing how to lift weights. In truth, every person who is now a gym rat had to start at the same point: not knowing what to do (and possibly) being out of shape. If it weren't for these past experiences, I think I'd feel a lot more afraid of the gym. I'd feel self-conscious and uncertain of myself, as if everyone was watching me and just KNEW that I had no idea what I was doing.

When I'm at the gym, I don't really pay attention to anyone else. I'm focused on myself! If other gym-goers are anything like me, they're not watching you, critiquing you, or thinking anything about you, your body, the fact that you're reading the instructions on the weight machine, or how you're spending your time there. And if they are, well who cares really? If someone has a problem with you being there, that is their problem—not yours. So tell me...

Take the poll below: Have you ever been gym-o-phobic? Then tell me in the comments: If so, were you ever able to get over it? How?
Are you (or have you ever been) gym-o-phobic?



You will earn

5

SparkPoints

Like what you read? Learn more

about SparkPeople,

or

sign up

for your free account today!
Got a story idea? Give us a shout!