Poll: Are You a Picky Eater?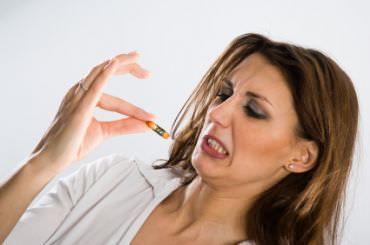 Confession: I am what some may consider to be a picky eater. I am not one to be adventurous when it comes to trying new foods, but I have made progress and include more varieties of food in my meals. When my husband and I were dating, I wouldn't ever think about eating things like chicken, bell peppers, or onions (just to name a few). Fortunately though, since then, I have broadened my range in foods that I will eat, and bell peppers are now one of my favorite food items that I have a hard time not eating, especially on my homemade wheat pizza. I even eat chicken and depending on the dish, I will even eat onions.

Even though I have learned to like more food items, there are still things that I just cannot consider trying, such as seafood. I do however enjoy a range of fruits and vegetables, so I know that I am eating a rainbow and getting a variety of nutrients in what I do eat.

My picky eating habits come from not liking the smells, tastes, and textures of certain foods, not just simply because I don't want to try something new. My husband on the other hand, loves many foods and has no problem trying new things and doesn't have any issues with smells, taste, or textures.

My being "picky" can sometimes create problems when it comes to deciding what we will have for dinner. It really is difficult coming up with a menu that satisfies my pickiness, while allowing my husband to get more of a variety in his meals. I admire people like my husband who don't have issues with trying new food and including such a wide variety in their meals. I don't consider myself to be a "freaky eater," but I like to think of myself as a picky eater who is working on becoming more adventurous in trying new foods. I know I'm not the only picky eater in the world, but I do wonder how many people consider themselves to be a picky eater.

Do you consider yourself a picky eater? Do you have any foods that you don't like or won't try? If so, what are they?
Are you a picky or an adventurous eater?



You will earn

5

SparkPoints

Like what you read? Learn more

about SparkPeople,

or

sign up

for your free account today!
Got a story idea? Give us a shout!