Poll: Are There Junk Foods that You Simply Don't Like?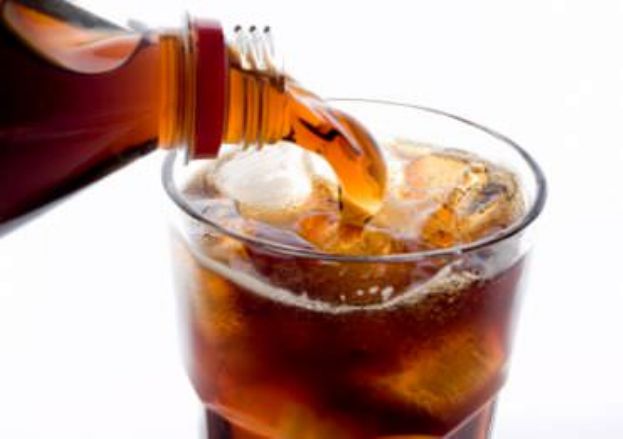 Every month, SparkPeople employees take on a new challenge as part of our worksite wellness program. In the past, we've been challenged to exercise outdoors, meet our daily quota for calcium, and do an extra core workout each week. For October, our challenge is to drink no more than five servings of soda (diet or regular) each week.

We do this challenge every year, and I kind of love it. Not because I have a serious soda habit that I need to kick, but because I don't have anything that even resembles a soda habit. I get to coast by without doing anything extra—score! Why? I hate soda. Always have, actually. It's never something that I crave. I never want to drink it ever, and for that I am grateful! I know countless people who can't seem to kick their daily soda habit. Those extra calories can really add up and affect your weight. Even if you're choosing diet, you can still overdo it. Most nutrition experts recommend no more than two servings of these artificially sweetened drinks per day, although a lot of people exceed that recommendation.

This led me to wonder: Are there any "junk" foods that simply do not tempt you?

In addition to my distaste for soda, I've never liked potato chips (or most chips in general). The smell of movie theatre popcorn is a big turnoff for me (I don't like buttery popcorn) or salty foods. I realize that this is a fortunate position to be in, but don't get me wrong. I am not without my junk food vices! I love sweet, sugary junk foods: ice cream, Twizzlers, candy, you name it. I have a hard time turning down most sweets, but I try to only enjoy them only in moderation. I do like dark chocolate, and even the occasional piece of milk chocolate candy, but chocolate isn't a big temptation for me. I can take it or leave it. And although super butter popcorn isn't my thing, I really dig kettle corn and air-popped popcorn.

When you're trying to eat healthier, it can be tough to go from eating your favorite junk foods regularly to just occasionally. To keep them out of your shopping cart at the store, or off your plate at a party takes dedication—and will power! We all face these temptations, and yes, it can be challenging to always do the "right" thing: say no, enjoy just a small taste, and not go overboard. But when I am faced with my biggest temptations, I try to think about all the other ways that I do succeed, and I appreciate all the things that are NOT tempting to me, like soda or chips. When I appreciate the things I don't like, I remember that I successfully eat healthy a lot of the time, and as difficult as it can be to make the right food choices, it could always be harder!

So how about you? Are you lucky enough to not be tempted by certain junk foods like me? Take the poll below, then tell us more in the comments.
Which of the following junk foods is LEAST tempting for you?



You will earn

5

SparkPoints

Like what you read? Learn more

about SparkPeople,

or

sign up

for your free account today!
Got a story idea? Give us a shout!