Poll: Are Potbellies the Latest Fashion Accessory for Men?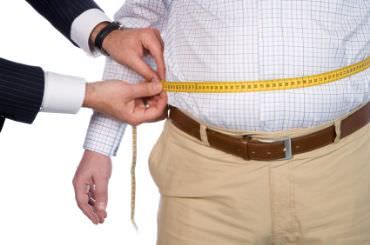 I read the New York Time Style section religiously each Thursday and Sunday. Their reporters publish the kind of stories that most don't get many opportunities to write: The conceptual scoop. That is, noticing a trend while it's happening rather than after it peaks and even your grandmother is on board.

These stories, in the Style section at least, are a nice respite from the seriousness of the rest of the "Gray Lady." (Two recent examples that come to mind are Japanese women carrying boutique bags as status symbols and 20-somethigns reviving a love of Victorian relics and taxidermy.) Last week though, one Style section story had me laughing out loud.
Bellies are the latest fashion accessory for men in the know.
Hmm, in that case, my granddad has been uber-chic forever!

From Noticed: Itís Hip to Be Round:

"THIS summer the unvarying male uniform in the precincts of Brooklyn cool has been a pair of shorts cut at knickers length, a V-neck Hanes T-shirt, a pair of generic slip-on sneakers and a straw fedora. Add a leather cuff bracelet if the coolster is gay.

In truth this get-up was pretty much the unvarying male uniform last summer also, but this year an unexpected element has been added to the look, and that is a burgeoning potbelly one might term the Ralph Kramden.

Too pronounced to be blamed on the slouchy cut of a T-shirt, too modest in size to be termed a proper beer gut, developed too young to come under the heading of a paunch, the Ralph Kramden is everywhere to be seen lately, or at least it is in the vicinity of the Brooklyn Flea in Fort Greene, the McCarren Park Greenmarket and pretty much any place one is apt to encounter fans of Grizzly Bear."

Is it really that hip, young men see six-pack abs as prissy, that they don't have the time to devote to a fitness regime or that they're influenced by President Obama's fit physique? (All hypotheses experts present in the story.)

Or is it just that even NYC hipsters aren't immune to the weight epidemic in this country?

Since when is a rising BMI a positive trend?

If the subset of the population changed--say 20-something women, Midwestern soybean farmers, swimsuit models or police officers in North Dakota instead of Brooklyn men--would the trend be covered differently? The story acknowledges that burgeoning bellies have long been a symbol of prosperity, but it never once mentions the words "weight" or "obesity."

What do you think about this story? Are potbellies and weight gain just as amusing and newsworthy when they're not attached to a young man sporting a slim-fitting T-shirt?



You will earn

5

SparkPoints

Like what you read? Learn more

about SparkPeople,

or

sign up

for your free account today!
Got a story idea? Give us a shout!