CONTEST CLOSED: Love Banana 'Soft Serve'? Don't Miss This Giveaway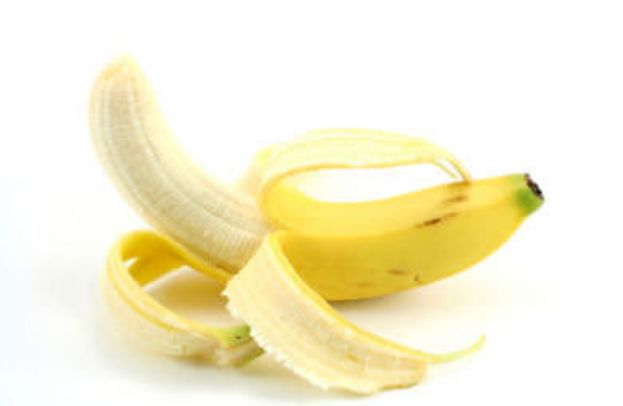 Contest closed! The winner is:

QUIETGIRL1971

Congratulations!

Imagine a life without ice cream. Sad, right?

That was my reality for years. I was lactose intolerant, and ice cream was the worst for me. It made me so uncomfortable when I ate it that my stomach turned when I thought about eating it. Sigh.

Enter the humble banana, which brought ice cream back into my life. (I later discovered coconut milk ice cream. Swoon!) Soft-Serve Banana Ice Cream is one of my favorite healthy desserts!

I make mine in the food processor, but when I saw a gadget that churned out soft serve "ice cream" made from bananas and other fruit, I had to try it.
I reached out to the team at Yonanas and they sent us two: one to test and one to give away. I'll be sharing recipes soon, but in the meantime, let's get to the fun part--the giveaway!




What they say:
Yo! Is yonanas really healthier than ice-cream?
Yes! Yes! Yes! Yonanas can be a healthier option than ice-cream for a number of reasons. Here are just a few:

Yonanas is made using only fruit. (There is no added sugar, cream or other dairy added to this delicious treat).
Simply banana yonanas contains zero grams of fat. An equal serving of soft serve ice-cream can have your buttons popping with 23 grams of fat in a 1 cup serving.
A cup of simply banana yonanas will have 200 healthy calories as opposed to some brands of ice cream which can easily exceed 400 calories in a serving. More than 400 calories in some ice creams? Yikes!
Yonanas doesn't contain any cholesterol. Ice cream can contain upwards of 80mg cholesterol in a serving. Watch out arteries!
Yonanas doesn't contain any sodium. Comparatively, some soft serve ice creams have more than just a dash of sodium and some have more than 100 mg in a single serving!
Yonanas contains fiber, vitamins, and minerals in each tasty serving.
Yo! Do you have to use bananas?
No. There are a bunch of tasty no-banana yonanas recipes in the recipe section. You can start with other frozen fruits like mangoes, strawberries, raspberries, pineapple or blueberries by themselves or in some wacky combination. Keep experimenting and you'll find combinations that hit the spot.

Click here to learn how it works!

What we say: While I don't like single-use gadgets and appliances as a general rule, I would use this often enough to justify the expense ($50). If you buy two premium pints of ice cream a month, that's about $10. Multiply that by 12 months, and that's $120 a year. Compared with the cost of bananas (less than $1/pound), and you've got quite a deal, even if you add in chocolate chips or other fun stuff.
The Yonanas machine was fun and easy to use, and clean up wasn't difficult. I can't really replicate that soft serve texture with other fruit in my food processor. Yonanas definitely yielded a better product--and I could add chocolate chips. Yum!

To enter, click here! Be sure to read the rules. This contest will end exactly two weeks from today! Winner will be notified via email.

Have you ever tried banana soft serve? Would you? What is your favorite ice cream addition? Do you like mix-ins or toppings?




You will earn

5

SparkPoints

Like what you read? Learn more

about SparkPeople,

or

sign up

for your free account today!
Got a story idea? Give us a shout!