Learn to Be Safe: Teens and Sports Injuries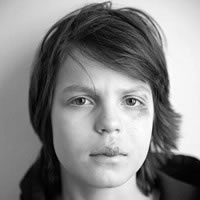 Before 21-year-old Owen Thomas became captain of the football team at the University of Pennsylvania, he was a star athlete in my suburban community, one hour north of Philadelphia. Since age 9 he had him. Five months later another ripple went through our town when doctors revealed Thomas had CTE—chronic traumatic encephalopathy, a progressive, degenerative disease of the brain that may cause depression and has been found primarily in athletes with a history of repeat concussions. Former NFL players—including Dave Duerson, who took his life this past February after leaving a note saying he wanted his brain to be studied—are increasingly being diagnosed with CTE. As talk about Owen circulated an alarming number of friends and neighbors had their own stories to share about concussions in young athletes. "It worries me," said a mom whose son is a football captain at our high school. "One boy got a head injury the first week of practice and was out for three weeks. Another quit football after middle school because he'd already had two concussions."
There is a groundswell of awareness about head injuries across the nation; between 1998 and 2008 the concussion rate in high school sports quadrupled. Experts believe the rise is a result of coaches, parents and players who are more likely to report head-banging incidents that may once have been dismissed. In other words, a vast, hidden crisis is now being revealed. "Before, a lot of our statistics were estimates, and were the tip of the iceberg," says Mark Halstead, M.D., assistant professor in the departments of pediatrics and orthopedics at Washington University in St. Louis. "Now athletes and trainers are reporting concussions more often, but they are still an underexposed problem."
As it turns out, concussions are just one symptom of a larger issue: Many kids get hurt playing sports. Football players lead the pack in both concussions and overall injuries, sustaining more than half a million a year—including fractures and ligament sprains, according to the Center for Injury Research and Policy (CIRP) at Nationwide Children's Hospital, in Columbus, Ohio. Girls' soccer is second in terms of concussions. But high rates of serious injuries that bench kids for at least three weeks—and sometimes cause more long-term damage—plague sports like ice hockey, basketball and gymnastics. The most common injuries are broken bones and sprains in hands, fingers, wrists, ankles, knees and shoulders. Less frequently reported overuse injuries like stress fractures and tendinitis account for up to half of all sports-related injuries in kids, according to the American Academy of Pediatrics.
All told, CIRP estimates that 1.3 million high school athletes were injured in the 2009-2010 school year. In fact, high school football players have twice as many serious, season-ending injuries as college players, even though college players are injured more frequently. And the estimates are even higher for kids under age 14: about 3.5 million sustained injuries, according to Safe Kids USA. The reason middle school athletes are so vulnerable is that students are developing at different rates. "You could have a small kid against a kid who is much bigger and more physically mature, and that imbalance in size and speed can result in a lot of harm," explains Dr. Halstead.
Even more disturbing is that bodily damage seems to be accepted—even expected—by athletes. "The culture of sports says that injury is just part of the game, the unavoidable price kids pay to play," says Dawn Comstock, Ph.D., principal investigator at Nationwide Children's Hospital. "That's just not right. We can do a much better job of making youth sports safer." Organizations such as Little League and Pop Warner try to prevent injuries by controlling factors like number of pitches thrown and grouping players by weight. But some intensive programs and hard-driving coaches still emphasize performance over safety. At an Oregon high school's football training camp in August 2010, for example, 12 players ended up in the hospital with severe upper-arm-muscle injuries after a new coach ordered kids to do strenuous push- ups and chair dips nonstop for four to five minutes.
Click here to read more about teen and sports injuries from Family Circle.
Related Articles from Family Circle:
·
High Price to Play: How to Make School Sports Safer
·
How to Be a Good Sports Parent
·
When Kids Get Injured, Where Do You Draw the Line?
Do your kids play sports? What is your experience with teen sports related injuries?
*Photo Provided



You will earn

3

SparkPoints

Like what you read? Learn more

about SparkPeople,

or

sign up

for your free account today!