Is Your Kid's Weight Normal?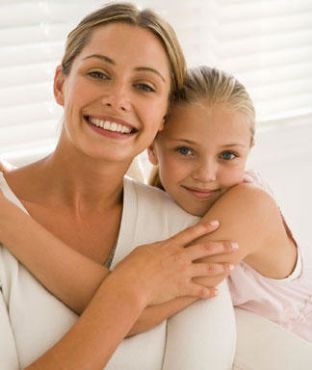 Help your children (and yourself) maintain a healthy attitude toward food and fitness.

Expert Q&As


Q. My son comes home from school and heads straight for the sofa—and video games. How can I get him to be more active?

A. Set a one- to two-hour daily limit on TV, computer, and video game time (studies have linked these activities to weight gain), and make physical activity a family priority, suggests Sandra Hassink, M.D., editor of A Parent's Guide to Childhood Obesity (American Academy of Pediatrics). Structure your weekends around outings, such as hikes, bike rides, and trips to a state park, to get your son used to the idea that fitness can be fun. Take advantage of what your community has to offer by joining the local YMCA, and team up with neighborhood parents to organize softball games, soccer matches, and ultimate Frisbee tournaments. If your son doesn't like the pressure of team sports, encourage him to try other activities, such as swimming, karate, or track. Even extracurriculars that don't seem particularly strenuous, like playing in the marching band or taking part in a school play, are much better than sitting on the couch, says Dr. Hassink.


Q. My daughter has put on some extra pounds. What should I do?

A. "In puberty, kids sometimes gain weight right before a major growth spurt, so it may be temporary," says Julie Lumeng, M.D., research investigator at the Center for Human Growth and Development at the University of Michigan in Ann Arbor. Make an appointment with her pediatrician so he can determine whether the extra pounds put her health at risk. If the doctor decides that she should indeed lose weight, give the whole family a nutrition makeover instead of singling her out.
The dinner table is a great place to start developing wholesome behavior. "Eating meals together is the number one way to teach your child healthy eating habits," says Rallie McAllister, M.D., author of Healthy Lunchbox: The Working Mom's Guide to Keeping You and Your Kids Trim (Lifeline Press). Include lean meats (like turkey burgers and barbecued chicken), fruits and veggies, whole-grain breads, and low-fat and nonfat dairy products. Bring your kids to the grocery store so they can pick out healthy foods that they like—so they'll actually eat them. When you get home, have the kids divide up snacks—like pretzels, raisins, and dried fruits—into single-serving plastic bags for a quick course in portion control.
For more info on what constitutes a healthy menu, make an appointment with a registered dietician. Find one at: eatright.org.


Q. My teenage son is constantly complaining about being smaller than his friends and wants to start weight lifting. Is it safe?

Click here for more information on your children's health.

Related Stories From Family Circle:

· Bone Health for Kids
· Body Confidence for Kids
· Video: How to Talk to Your Kids about Weight

How are you helping your children maintain a healthy attitude towards health?




You will earn

5

SparkPoints

Like what you read? Learn more

about SparkPeople,

or

sign up

for your free account today!
Got a story idea? Give us a shout!