Is One of the Most Nutritious Kid's Meals Coming to Your Neighborhood?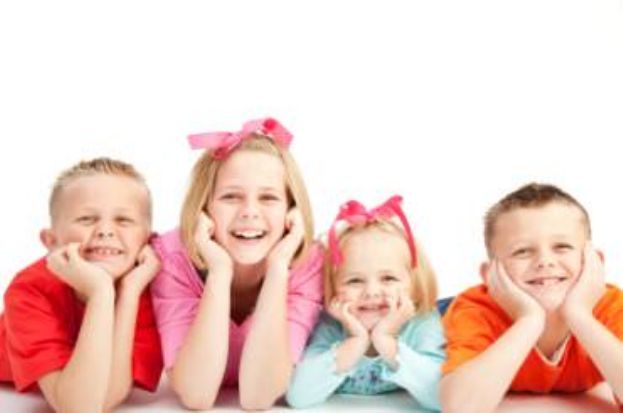 Many things have changed since the First Lady first launched the Let's Move campaign to help raise healthier generations of kids. Next year school lunches will see a makeover to ensure students are receiving nutrient rich lunches. Many restaurants have also made positive menu changes in an attempt to help families make healthier choices when eating away from home.

Eating away from home can fit into a healthy lifestyle as long as the visits are in moderation. When eating away from home, it helps that there are more health conscious options especially for kids. Last year 19 restaurant brands with over 15,000 total restaurant locations collaborated to introduce the Kids Live Well program that focused specifically on kid's meals. Last month a leading fast food restaurant unveiled a kid's meal they believe could be one of the most nutritious in the nation.

Instead of simply offering healthier side items, Chick-Fil-A has taken the healthier kid's meal battle one step further by updating the entrée as well. For the first time, parents can select Grilled Chicken Nuggets for their children's meal. Instead of fries, Chick-Fil-A has had the option of a fresh fruit cup since 2004. Now children will also have the option of selecting a "to-go" applesauce called Buddy Fruits Pure Blended Fruit To Go. Add to this the update to the beverage options of either one percent white milk or 100 percent apple juice and you have a total kid's meal makeover.

So how does the new meal stack up nutritionally? The new healthier kid's meal is 54 percent lower in calories and 84 percent lower in fat. The chicken is 100 percent whole breast meat instead of a breaded, pre-formed nugget. It would be nice if these meals could be even lower in sodium with a target being below 500 mg for the complete meal. Here is how the nutrition stacks up.

Grilled Nuggets (4-count), Fruit and 1% milk
Calories – 220 (230 with Buddy Fruits applesauce)
Fat – 3 grams
Sodium – 655 mg
Carbohydrate – 24 grams (26 grams with Buddy Fruits applesauce)
Fiber – 1 gram
Protein – 24 grams

Grilled Nuggets (6-count), Fruit and 1% Milk
Calories – 250 (260 with Buddy Fruits applesauce)
Fat – 4 grams
Sodium – 935 mg (945 mg with Buddy Fruits applesauce)
Carbohydrate – 24 grams (26 grams with Buddy Fruits applesauce)
Fiber – 4 grams (1 gram with Buddy Fruits applesauce)
Protein – 32 grams

These are both greatly improved from the traditional kids meal of Fried Chicken Strips (2 count), Waffle Fries, Low Fat Chocolate Milk (700 calories/ 29 grams fat/1,150 mg sodium). So are the new Chick-Fil-A kid's meals really the healthiest? Pretty darn close! Some of the traditional competitors like Mc Donald's Happy Meal with Chicken Nuggets Apple Dippers and 1% Milk (330 calories/14 grams fat/ 490 mg sodium) or the Wendy's Hamburger Kid's Meal with Apple Slices and 1% Low Fat Milk (380 calories/ 12 grams fat/ 740 mg sodium) are about 100 calories more. This is mostly due to the higher fat content even though they have added healthier sides and eliminated the fries to their overall meal.

Of course, when it comes to feeding children healthy, nutrient rich food, fast casual dining options don't usually measure up to what you can create at home. However, we all get caught away from home at meal times occasionally. For those times, it is good to know where to find healthier options. When it comes to feeding children healthier options on the run, Chick-Fil-A has just changed the game with their new healthier meal options.

What do you think of the options to the Chick-Fil-A kid's meal? Although still a little high in sodium, do you think this provides a healthier option on the run? If not, why not?




You will earn

5

SparkPoints

Like what you read? Learn more

about SparkPeople,

or

sign up

for your free account today!
Got a story idea? Give us a shout!