In the News: Run, Grandma, Run!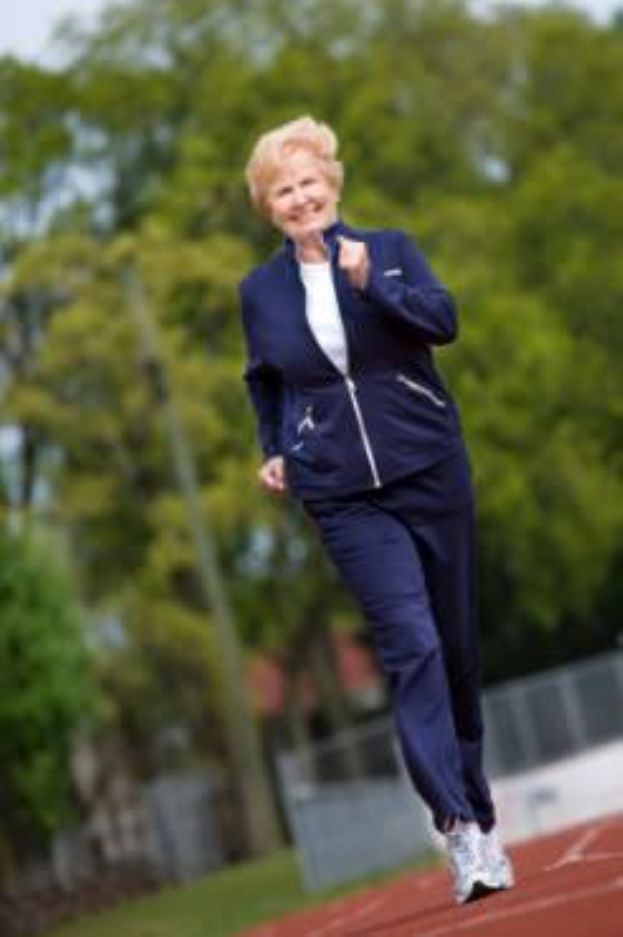 There are lots of reasons why health and fitness are important, and we all have our own motivations for getting into shape. I always like to stress that getting fit now will help you stay healthy and independent as you age. After all, the physical decline and weakness associated with aging is usually a product of becoming less active, not aging itself. Speaking of staying fit, a surprising news story caught my attention today: Grandma gives thieves a run for their money.

Janet Lane, a 68-year-old British granny had just cashed her pension check. Waiting on a park bench, three young guys snatched her cash-filled purse and ran off. So what did she do? She ran after them, screaming at them as she went!

"I think those boys saw a little old lady and thought I was easy pickings, but there was no way I was going to sit there and let them get away with it," she told London reporters.

Turns out, Lane was a cross-country champ in her younger days and stays active by swimming and walking regularly. Her active lifestyle paid off. She followed them and caught one by the collar and he dropped her purse before wriggling free!

Even though police would discourage people from chasing a thief or attacker, I think that this is an inspiring story of how fitness can really make an impact on your lifeóno matter what your age! I hope that I can keep up with boys less than half my age when I'm 68! Go Janet!

Would you have reacted the same way? Do you think you could have kept up?




You will earn

5

SparkPoints

Like what you read? Learn more

about SparkPeople,

or

sign up

for your free account today!
Got a story idea? Give us a shout!