In the News: A Makeover at Applebee's?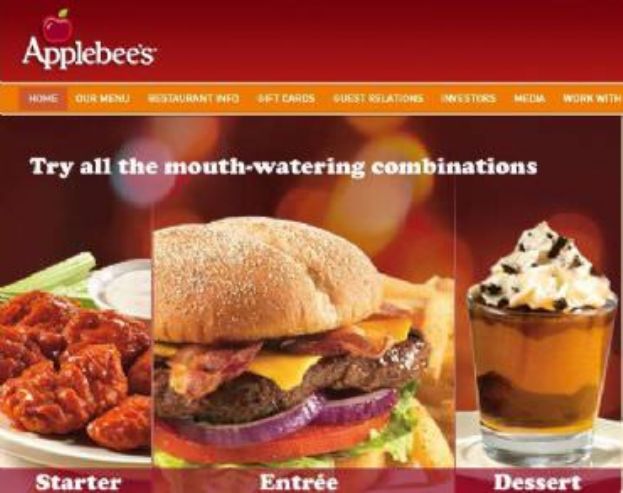 I just read a New York Times profile of Julia Stewart, the CEO of IHOP, which is the parent company of Applebee's.

It seems that casual dining chains are finding that they blur together in consumers' minds and are fighting hard to distinguish themselves from the bunch, especially in this economic downturn. Ruby Tuesday pretended to blow up a (competitor's) restaurant as part of a marketing campaign to unveil the chain's new décor. Now, Applebee's is poised to make small but vital changes to its menu, which Stewart believes will bring it to the head of the pack.

Chain restaurants can be a healthy eater's Kryptonite, and that's not likely going to change any time soon, judging from Stewart's comments in the story:

"You don't come up with a quesadilla burger by catering to dieters. Applebee's flags some menu items that have been approved by Weight Watchers, but the company is not exactly cutting a path through the calorie jungle.

That's because what people say they want and what they eat are often different, [Stewart] said as she sat in a booth at the IHOP. Nearby, a family of four was pouring different flavors of syrup over stacks of pancakes "That's what people want," she said."

Are sugary, heavy, greasy, cheesy, over-the-top foods really what people want? She might be right, but would people make better choices if healthier dishes were more readily available?

Are people choosing mozzarella sticks and riblets because there are no healthy dishes available, or are there no healthy dishes available because people are choosing mozzarella sticks and riblets? (I'm not trying to single out Applebee's, and in fact, they do have nine healthy choices on the menu. This argument could be applied to almost any restaurant, chain or local.)

What do you think? How do you navigate the giant menus and oversized portions at restaurants?

Photo: Screen capture of Applebee's website



You will earn

5

SparkPoints

Like what you read? Learn more

about SparkPeople,

or

sign up

for your free account today!
Got a story idea? Give us a shout!