Get 'Glowing' This Holiday Season, Plus 2 Giveaways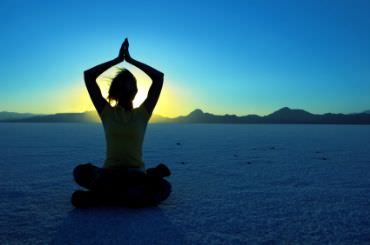 Angela Liddon is one of those people whose presence lights up any room she enters--or website she writes on. Though she's been a healthy living blogger for just over a year, she has developed quite a following on her blog, OhSheGlows.com. Angela has also started an online healthy bakery, Glo Bakery. We admire her unbounded motivation and honesty, along with her passion for healthy food, so we've asked Angela to write a guest blog post about how she overcame an eating disorder and got healthy. Even better, she has offered to give away some of her amazing baked goods on the dailySpark, and because she is a Canadian company, she's going to set up a giveaway for our Canadian members over at her site. (See the end of this post for details.

By Angela Liddon of Glo Bakery

As a child, I was happy, energetic, and I had a zest for life. I loved food and always helped my mom and dad in the kitchen. There was a glow about me that resonated a carefree happiness, but it didn't last. Somewhere around my 11th birthday, I embarked on what would be a 10-year battle with my body and food. During my teens and early 20s, I struggled with disordered eating, low self-esteem, and a 'food is bad' mentality. I restricted calories, weighed myself obsessively, exercised compulsively, and engaged in binge eating whenever my body rebelled from me.

In the process, I not only lost relationships in my life, but I lost myself and my glow. I was unhappy and it showed; my skin was sallow and my hair and nails were brittle. After entering university, I gained around 30 pounds and hit an all-time low. I ate junk food on a daily basis and felt so poorly about myself that I wouldn't go out on the weekends. My battle with food was one that I thought I would never win.

But like a ray of light when you need it the most, I slowly started to change the way I viewed my health. After completing and excelling in a few nutrition courses, I started to appreciate my body for all that it did for me. I also read three books that were a light at the end of the tunnel in terms of how I thought about food and my body: You: The Owners Manual by Drs. Oz and Roizen, Foods That Fight Cancer by Drs. Beliveau and Gingras, and Crazy Sexy Cancer by Kris Carr. As I learned about nutrition, I started to treat my body better by fueling on whole, pure, natural, and unprocessed foods. Over a period of about 2-3 years I was able to slowly lose the 30 pounds that I gained in university.

Shortly after my graduating with a master's in social psychology, I started up a healthy living website called Oh She Glows. I started this website to reach out to other women and show them how I was able to beat the disordered eating and to stop the obsession with my weight. I finally got my glow back after many years and I wanted to show others how I did it. I learned to love food, to eat it in quantities that my body needed, and to get excited about food again. I stopped exercising obsessively, and I started to run, completing my first 10k, 10-mile race, and two half marathons. Despite the happiness that my website brought me, I was working in a research job where I was extremely unfulfilled. Oh She Glows was a way for me to pursue my true passions and connect with other women who were struggling. It was what kept me going when I felt discouraged and uninspired in my current career path.



Angela

I got amazing feedback from my readers about Oh She Glows, and the website really took off in just a few months. I was struggling so much at my job that my health started to suffer and my eating disorder started to resurface once again. I was starting to lose all of the progress I had made. Oh She Glows taught me that I could do something I loved to do--and was good at. Because of this success, I started to think big in terms of my life goals. My confidence started to build until one day I finally decided that I deserved to be happy. After losing a friend to cancer in 2008, I had a wake-up call. I knew that I needed to find a career that would make me happy. Life is too short to do something that makes you miserable. And so I decided that I would do everything in my power to life my life to the fullest.

I left my unfulfilling job and I came home and cried, not knowing what was going to become of my life. I was depressed, lost, and scared and I felt like a failure. After a week of moping around, I took a leap of faith and I decided to open up my own healthy vegan bakery. I decided to call it Glo Bakery because I wanted my products to represent the healthy glow that comes from eating wholesome foods and treating your body with respect. Starting a bakery was something that I had wanted to do for my entire life and this seemed like the perfect (and possibly only) opportunity that I may ever have.




I dove head first into the research and the planning. I had my business Federally Corporated and licensed. I took a food safety course and had my kitchen inspected. I had my zoning approved and applied for tax registration. I tested, and tested, and tested new recipes over and over, determined to make delicious tasting baked goods that were healthy and something I could be proud of. Luckily, my husband Eric supported me during this time and gave up many of his evenings and weekends to help get the website and online shopping cart off the ground.

I wanted to create a delicious health bar because I was discouraged with the taste and long ingredient list of many of the bars on the market. After a lot of trial and error, I created a line of 100% organic, vegan, dairy-free, and refined sugar-free Glo Bars. I was finally doing what I loved to do and I put every ounce of energy, spirit, and enthusiasm I had into the business. Within only a few months the Glo Bars were selling all over the U.S. and Canada and the feedback that I have received from my customers has been nothing short of amazing.

Leaving a secure job was one of the hardest things I have ever done, but it was ultimately what changed my life forever. When I finally put my own happiness first, I realized that we only have one shot at this life and why not live it to the fullest. I truly feel like I am serving my purpose on this earth. I get to write every day on Oh She Glows, reaching out to women (and men!) who are struggling and I get to create healthy products in my bakery that I am proud to represent. To me, Glo Bars are so much more than just a bar, they represent hope for us to take time each day and find our own inner peace and healthy glow.




Glo Bars make a wonderful gift for loved ones for the holidays! Right now, Angela's Healthy Holiday Lovers Variety Packs are on sale for just a few more days- get your order in now. Glo Bars come in 12 flavours and have detailed Nutritional Information. Stay tuned for a special Resolution Fit Pack in January to start the New Year off on the right foot!

Would you like a chance to win a box of Glo Bakery's best-selling Glo Bars? U.S. Residents: Simply click here to enter! (Read the official rules here.) For Canadian Residents: Click here to visit Oh She Glows and enter the Canadian giveaway now! One U.S. winner and one Canadian winner will receive a box of 10 Glo Bars.



You will earn

5

SparkPoints

Like what you read? Learn more

about SparkPeople,

or

sign up

for your free account today!
Got a story idea? Give us a shout!