Gear Up: The $10 Fitness Accessory You Need for Spring and Fall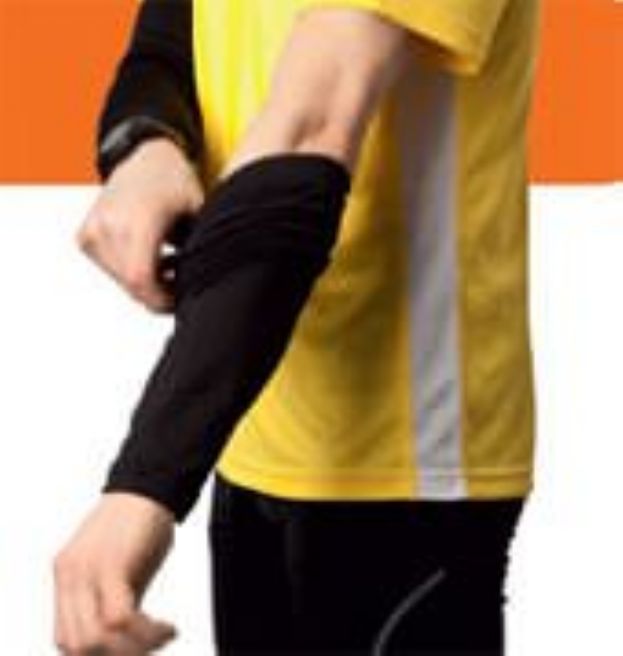 New workout gadgets and exercise clothes are big motivators for me, not just because they help me feel excited about exercising day after day, but also because having the right gear is important for any exerciser. When you have the right clothing, equipment and accessories for fitness, other things that would normally keep you from working out (like bad weather) aren't viable excuses any longer.

Last year when I started to get serious about running year round (read: snow, rain and extreme temperatures), I had to add to my wardrobe: fleece pants and jackets, running tights, a wind- and rain-proof hat and jacket. While all of these items ran the gamut in cost (who knew a pair of tights alone could cost upwards of $50?!), one new item I bought was dirt cheap in comparison—and interestingly, one of the best investments I've made so far.

I'm talking about arm warmers (sometimes called arm sleeves). Runners and cyclists tend to be most familiar with arm warmers, which are exactly as they sound. They're basically stretchy "sleeves," much like the leg warmers that became super popular in the '80s workout craze. While leg warmers originated as a functional wardrobe piece among dancers, they later became a fashion trend. Actually, arm warmers are following a similar path. Although practical wardrobe pieces for exercisers and athletes, I'm seeing them more and more as fashion accessories.

They may seem silly, and they may look strange to some people, but boy do they work. In the spring and fall, when temperatures are just beyond your comfort zone, arm warmers start to make their way out of closets and back onto the arms of runners, walkers, cyclists and other outdoor exercisers. Why? Because they really do work!

I use arm warmers mostly in the fall, when the temperature hovers around 45 or 55 degrees Fahrenheit. It's that awkward temperature where you're not sure what to wear outdoors. Long sleeves get too hot. Jackets get WAY too hot. And yet tank tops and short-sleeved garments from summer aren't enough. This is the arm warmer's place. You wear them with short sleeves or sleeveless tops, typically, and they provide just enough warmth without overheating you. But even if you do get hot, you can roll them down, roll them up, or easily remove them mid-stride and stuff them into your pocket (or if you're like me, the waistband of your pants). If you happen to get chilly again, pull them out and put them back on. It's that simple!



Coach Nancy sporting her arm warmers before the Chicago Marathon.


Like most workout clothes and accessories, arm warmers come in a variety of styles (colors, patterns, and lengths), brands, and materials (wool, wicking fabrics, cotton, polyester). Most arm warmers I have seen come in one size fits all. You can buy them online, at most general sporting goods stores, and at specialty running and biking stores, too. I bought black Asics arm warmers last year for less than $10 at my local running store, and I've gotten by with this single pair for more than a year. Other brands and styles may cost $20-$30 or more, but there seems to be something for every price range.

While arm warmers might get slightly sweaty after a single use, they dry out quickly when hung up without getting stinky, which saves money and laundry time since you don't have to buy many or wash them often. And when you're ready to, you can just throw them in the laundry with your regular load—easy. Plus by investing in arm warmers, I can wear my summer workout clothes longer and I don't need to buy new "transitional" clothes (not too hot, not too cold) for fall or spring. Arm warmers are a great piece to add to your workout wardrobe—maybe even your holiday gift list!

Do you use (or want to try) arm warmers? What do you think of them? What piece of your own workout wardrobe has been your best investment so far?

Photo Source: http://www.energy4sport.com



You will earn

5

SparkPoints

Like what you read? Learn more

about SparkPeople,

or

sign up

for your free account today!
Got a story idea? Give us a shout!