Food on the Run: Mixt Greens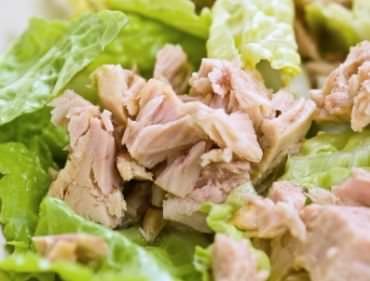 Mixt Greens was established in San Francisco in 2005. Several weeks ago, QSR magazine.com announced this green initiative driven restaurant will be expanding with four new locations in the Washington D.C. area. So exactly what is an eco-gourmet restaurant?

This new term defines a growing trend that we have mentioned with several other restaurants we have reviewed this past year in our Food on the Run series. The focus is on locally sourced fresh, high quality, organic ingredients that put the earth first in all aspects. The founding brother/sister team for Mixt Greens hopes to establish a brand that "sets the bar in environmentally responsible fine food." With a fresh and nutrition conscious menu, this is a fine dining approach that will mostly likely catch on and spread.

With a handy nutrition calculator that allows you to know exactly what will be in the food you select, you can easily customize your food to meet your specific nutritional needs. Here are some menu items with nutritional information to give you an idea of what you will find at this expanding restaurant.

Salads



Dagwood Salad – mixt greens, roasted red peppers, zucchini, and portabella mushrooms with caramelized onions, goat cheese, garlic croutons and lemon herb vinaigrette

Calories – 500

Fat – 25 grams

Sodium – 890 mg

Carbohydrates – 55 grams

Fiber – 10 grams

Protein – 15 grams



Siam Salad – mixt greens, green papaya, jicama, mango, cucumber, red pepper, fresh herbs, spicy peanuts, thai lemongrass vinaigrette – marinated tofu optional

Calories – 270 (380 with tofu)

Fat – 15 grams (21 grams with tofu)

Sodium – 320 mg (860 mg with tofu)

Carbohydrates – 35 grams (38 grams with tofu)

Fiber – 11 grams (12 grams with tofu)

Protein – 8 grams (19 grams with tofu)



Maui Salad – butter lettuce, coriander crusted seared ahi tuna, avocado, cherry tomatoes, mango, cucumber, red onion, mango citrus vinaigrette topped with crushed macadamia nuts

Calories – 360

Fat – 23 grams

Sodium – 75 mg

Carbohydrates – 23 grams

Fiber – 8 grams

Protein – 21 grams



Sandwiches



Farmer Sandwich - burrata cheese, grilled zucchini, roasted red peppers and portabella mushrooms, fresh basil, aioli, balsamic reduction, on an acme bread herb slab

Calories – 480

Fat – 24 grams

Sodium – 940 mg

Carbohydrates - 52 grams

Fiber – 4 grams



Bistro Sandwich – house roasted carved sirloin, marinated grilled onion, pecorino, baby arugula, black truffle aioli, on an acme bread torpedo roll

Calories – 590 calories

Fat – 22 grams

Sodium – 700 mg

Carbohydrates – 44 grams

Fiber – 2 grams

Protein – 46 grams



Do you think eco-gourmet focused restaurants is a trend that is here to stay? Is the environmental focus worth the additional cost?



You will earn

5

SparkPoints

Like what you read? Learn more

about SparkPeople,

or

sign up

for your free account today!
Got a story idea? Give us a shout!