Food on the Run – Is KFC Becoming KGC?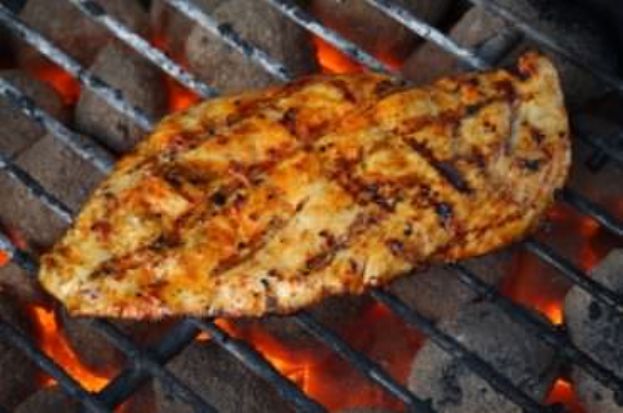 Move over fried chicken because starting today, April 27th, KFC introduces Kentucky Grilled Chicken.

We previously reviewed KFC in our ongoing Food on the Run series. However, the new grilled chicken offers a healthier chicken option while still maintaining the finger lickin' good flavor and we wanted to take another look.

Is the new chicken really that much better nutritionally?

The new Kentucky Grilled Chicken has its own special recipe and is slow roasted to juicy perfection in new franchise custom designed ovens. The grilled secret recipe is a blend of six herbs and spices compared to the Original Recipe's 11 herbs and spices originally developed by chain founder Colonel Sanders. The new grilled chicken provides fewer calories, few fat grams and less sodium than Original Recipe counterparts.

KFC has tried non-fried chicken options before but they were not on the menu for long. In the early 1990's, a rotisserie-style chicken was introduced and a tender roast product shortly after that. Long cooking times and equipment problems caused both of those efforts to fail shortly after introduction. This time, KFC leaders feel they have found the right non-fried product. The grilled chicken will cost the same as the Original Recipe trademark fried chicken which should make it a great additional alternative to sit next to the Extra Crispy as an alternative to Original Recipe.

KFC Grilled Chicken Nutrition Data

Wing
Calories - 80
Fat - 4 grams
Sodium - 160 mg
Protein - 10 grams

Breast
Calories - 180
Fat - 4 grams
Sodium - 440 mg
Protein - 35 grams

Drumstick
Calories - 70
Fat - 4 grams
Sodium - 200 mg
Protein - 10 grams

Thigh
Calories - 140
Fat - 9 grams
Sodium - 320 mg
Protein - 15 grams

Healthy Meal Ideas

Grilled Chicken Breast with Green Beans and Mashed Potatoes and Gravy
Calories – 330
Fat – 8 grams
Sodium – 1370 mg
Carbohydrates – 25 grams
Fiber – 3 grams
Protein – 38 grams

Grilled Whole Wing and Drumstick with a small corn on the cob, mean greens and a biscuit
Calories – 430
Fat – 17 grams
Sodium – 1290 mg
Carbohydrates – 43 grams
Fiber – 5 grams
Protein – 29 grams

You can give the new grilled chicken a try for free on April 27th at participating KFC restaurants. The offer is limited to one free piece per person and the selection is the manager's choice and may vary by location.

Tell us what you think about the new grilled addition to KFC. Is this a good addition? Will you give it a try?





You will earn

5

SparkPoints

Like what you read? Learn more

about SparkPeople,

or

sign up

for your free account today!
Got a story idea? Give us a shout!