DVD Review: Jackie Warnerís 'Xtreme Timesaver Training'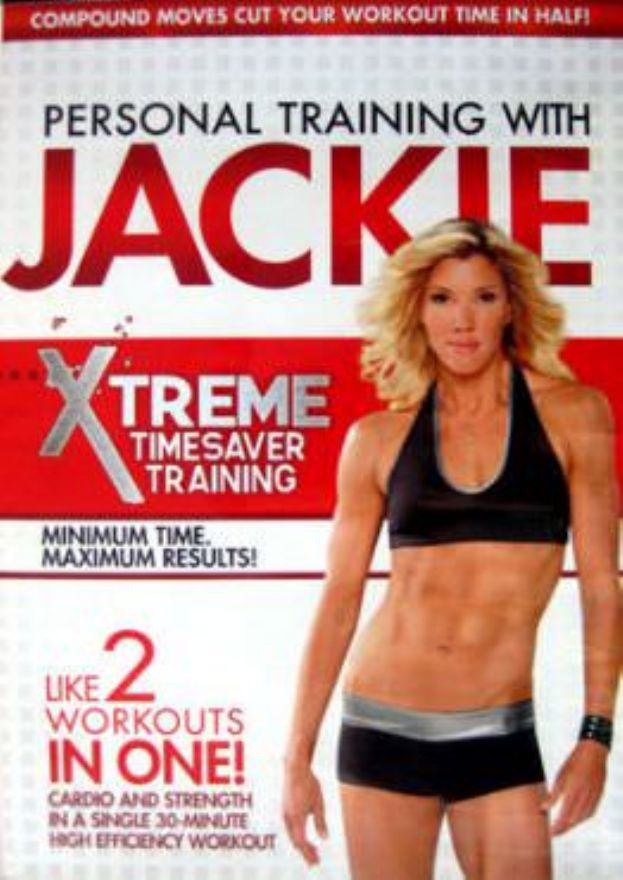 As a busy mom, my free time is limited and very valuable. So if Iím going to spend it exercising, I want the workout to be something that really challenges me. I love running, so thatís my primary form of cardio. But at the beginning of this year, I made a real commitment to focus on strength training. Even though Iím a personal trainer and know what kind of exercises to do, I prefer to strength train using videos that tell me what to do and when to do it so that I donít have to think about it too much.

One of my biggest pet peeves about videos is when the packaging says itís a 40-minute workout, but it really ends up being closer to 50 minutes, not including a warm up or cool down. Thatís usually longer than I prefer to spend on a video, which is why I was excited to try Jackie Warnerís new "Xtreme Timesaver Training" DVD. Itís a 30-minute strength and cardio workout in one. But could it really live up to its claims?

Coach Nicole reviewed Jackieís first DVD, saying it was one of the best that sheíd tried in a long time. This is the third one sheís done, and Iíd have to say the same thing. I thought it was a great strength and cardio workout, and it really is just 30-minutes!

Youíll need a pair of dumbbells and a mat (if you arenít exercising on a cushioned surface) for the workout. Iíd recommend being conservative with the amount of weight you choose, since she does tend to do high reps and each exercise lasts for one minute. All of the exercises are compound movements, meaning that something is always going on with your arms and your legs at the same time. This keeps your heart rate up and gives you a full body workout more quickly. Jackie demonstrates all of the exercises at first, but then two other people show beginner and advanced versions of the exercises while she explains how to use proper form. I thought her explanations were very thorough, especially since a few of the exercises get a little complicated. Itís also nice that you can start with the beginner version, and then move to the more advanced moves as time goes on.

It was nice to see new variations of exercises that I hadnít seen before. Instead of the same old lateral raises, she does kneeling, leaning lateral raises to work your obliques at the same time. If youíre used to a lot of high intensity cardio, this might not be enough of a cardio workout for you. But itís nice for days that youíre pressed for time or just looking to mix things up.

Overall, I would not consider this workout to be appropriate for those who are new to exercise. But as you become more accustomed to regular strength training and are looking for a challenge, this might be a nice addition to your workout routine. The video sells for $9.99 on Amazon.

Is this a video youíd consider trying? Why or why not?



You will earn

5

SparkPoints

Like what you read? Learn more

about SparkPeople,

or

sign up

for your free account today!
Got a story idea? Give us a shout!