Does Chewing Gum Curb Your Appetite?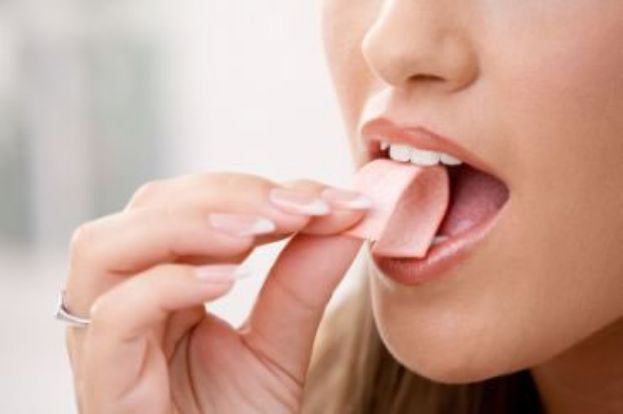 Over the years, I've had an "on and off" addiction to chewing gum. It seems like I go through phases, where I go through packs of gum like a smoker goes through packs of cigarettes. Then other times I kind of lose interest and stop buying it completely. My reason is more that I just like having something to keep me occupied. But a new study says chewing gum could actually help curb your appetite. Do you agree?

The study, published in the journal Appetite, found that chewing gum for at least 45 minutes can promote hunger and suppress cravings. Sixty healthy participants who regularly chew gum "were asked to rate hunger, appetite and cravings for sweet and salty snacks every hour for three hours." During this period, participants chewed gum for 15 minutes per hour. The experiment was then repeated with no gum chewing. Researchers found that when snacks were offered, those who had chewed gum ate an average of 10 percent less than those who did not.

It's important to note that this study was funded in-part by the Wrigley Science Institute (as in Wrigley's chewing gum.) In another Wrigley-funded study, when participants "chewed gum for a total of one hour in the morning (three, 20-minute gum-chewing sessions), they consumed 67 fewer calories at lunch and did not compensate by eating more later in the day." Although 67 calories per day doesn't sound like much, it can add up to almost 7 pounds over the course of a year.

Coach Nicole blogged a few years ago about how gum helps curb her candy cravings. I don't think it changes how much I eat over the course of the day, but I could see how it might help some people avoid snacking.

Do you find that chewing gum curbs your appetite? Why or why not? Would the results of this study be enough to convince you to try it?




You will earn

5

SparkPoints

Like what you read? Learn more

about SparkPeople,

or

sign up

for your free account today!
Got a story idea? Give us a shout!