Do You Need a Pre-Workout Snack?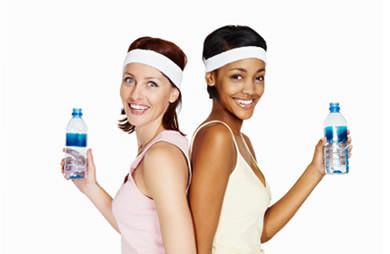 I often see articles about the "best pre-workout snacks" to eat. But how many people really require one? If you're going out for a walk or a bike ride or playing a little tennis, you probably don't need to eat before you go. Many people just assume that they need a snack when it's really not necessary.

So when should you eat a pre-workout snack? If it's been several hours since your last meal, you might want to eat a little something, especially if you're starting to feel hungry and/or low on energy. You also might want a snack if you're going to be doing intense exercise for more than an hour. If you have a health condition, such as low blood sugar or diabetes, you probably need a pre-workout snack but talk to your doctor to see what's best for you.

If you decide you need a snack before working out, light carbohydrates are usually best. This could be a piece of fruit or some whole grain crackers. Avoid foods that are mostly sugar, such as juice, because you'll end up with a spike in blood sugar followed by a crash. Foods high in protein or fat are usually not a good choice either because they take energy to digest so they can leave you feeling tired and sluggish during the workout.

Whether you have a snack or not, be sure to drink water before heading out. And bring water with you to drink during your workout. Most people feel the effects of dehydration long before they feel the effects of a missed snack.

Do you eat a pre-workout snack?

More from Family Circle:



You will earn

5

SparkPoints

Like what you read? Learn more

about SparkPeople,

or

sign up

for your free account today!
Got a story idea? Give us a shout!