Chef Meg's Top 10 Recipes of 2011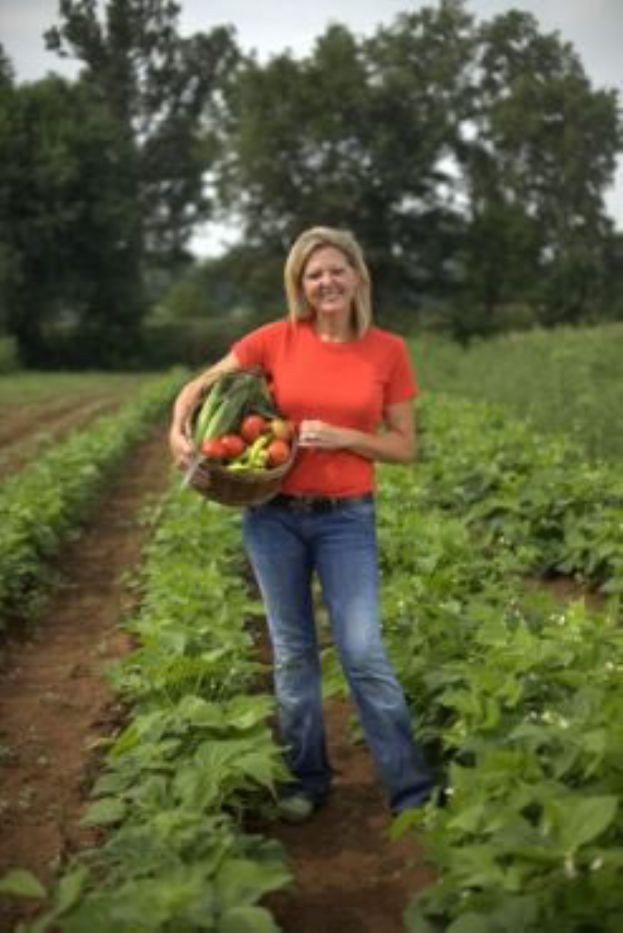 Earlier this month, we shared the top 20 recipes that were tracked by members. Today I'm sharing my own top 10 recipes, as "chosen" by members. Of the hundreds of recipes I've created for SparkPeople, both for SparkRecipes.com and for "The SparkPeople Cookbook," these are the ones that have been tracked most often.

Slow Cooker Marinara Chicken and Vegetables (Chef Meg's Makeover)


Chef Meg made over a versatile member recipe by adding extra vegetables and reducing the sodium. Serve with a side salad or over whole wheat pasta or brown rice.
CALORIES: 164.2 | FAT: 2.1g | PROTEIN: 27.3g | CARBS: 7.9g | FIBER: 1.8g

Chef Meg's Slow Cooker Lasagna


What a great dish for one of those nights when your kids have a late soccer game! Brown the meat, layer in the ingredients, set your slow cooker on low, and go! From The SparkPeople Cookbook: Love Your Food, Lose the Weight
CALORIES: 271 | FAT: 10.2g | PROTEIN: 24.8g | CARBS: 18g | FIBER: 1.6g

Chef Meg's Healthy Chicken Vegetable Casserole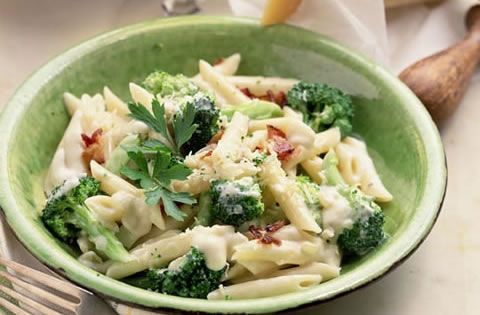 Try this inexpensive and fresh version of a chicken casserole--no need for processed soups or sauces!
CALORIES: 316.9 | FAT: 8.8g | PROTEIN: 27.7g | CARBS: 35.8g | FIBER: 8.8g

Chef Meg's Blueberry Flax Seed Muffins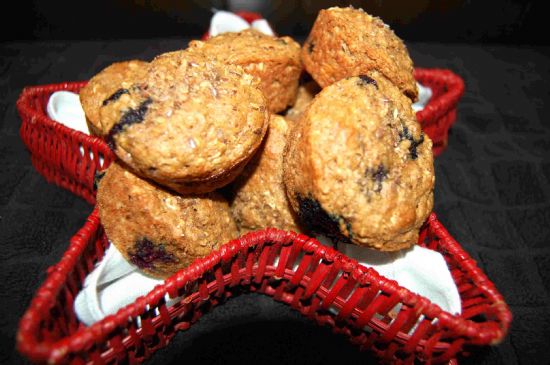 These healthful muffins freeze well! Low-fat buttermilk and applesauce help lower the fat in these, and the whole-wheat flour and flax seed add fiber.
CALORIES: 139.1 | FAT: 1.5g | PROTEIN: 3.7g | CARBS: 33.1g | FIBER: 3.3g

Baked Chicken with Garlic and Sun Dried Tomatoes (Chef Meg's Makeover)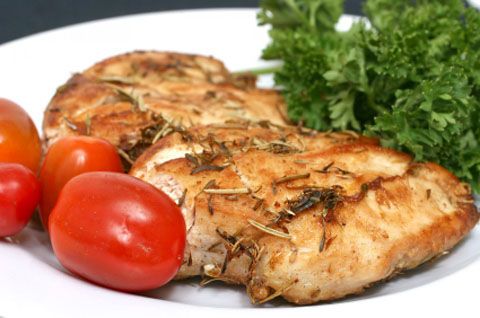 Chef Meg made over this member-submitted recipe to add flavor without fat and calories.
CALORIES: 256.5 | FAT: 8.9g | PROTEIN: 29.2g | CARBS: 12.5g | FIBER: 1.8g

White Chicken Chili (Chef Meg's Makeover)


This chili is packed with flavor and fiber. Make a big batch for a crowd or freeze it in single-serving containers for up to 4 months.

CALORIES: 226 | FAT: 5.2g | PROTEIN: 25.3g | CARBS: 20.2g | FIBER: 4.6g

Boston Baked Beans (Chef Meg's Makeover)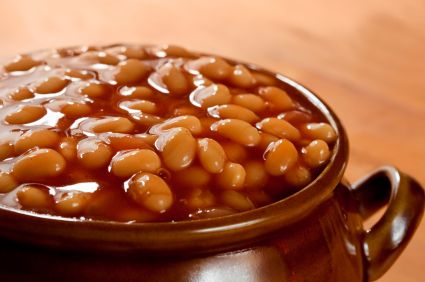 This is a great slow cooker side dish for backyard barbecues!
CALORIES: 167.5 | FAT: 0.8g | PROTEIN: 6.4g | CARBS: 34.2g | FIBER: 6.1g


Chef Meg's Roasted Root Vegetables


This recipe sings of the fall and early winter harvest. Take advantage of the local farmers market and buy whatever root vegetables they have. I like a bite to the vegetables, so I drizzle a small amount of balsamic vinegar over the vegetables while they are still hot.

CALORIES: 82.1 | FAT: 1.9g | PROTEIN: 1.3g | CARBS: 15.8g | FIBER: 3.2g

Chef Meg's Best Chicken Soup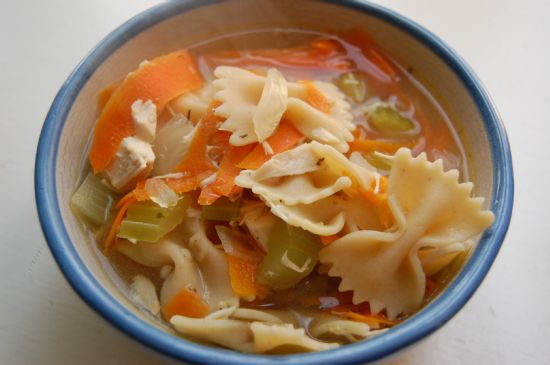 You're getting multiple meals from this versatile chicken soup recipe. That's why we need two sets of vegetables: one set cut into a large dice for the stock part of the soup that you'll use for another meal, and a second chopped into a small dice for the soup.
CALORIES: 138.8 | FAT: 2.1g | PROTEIN: 17.5g | CARBS: 13g | FIBER: 2.5g

Chef Meg's Spinach-Berry Salad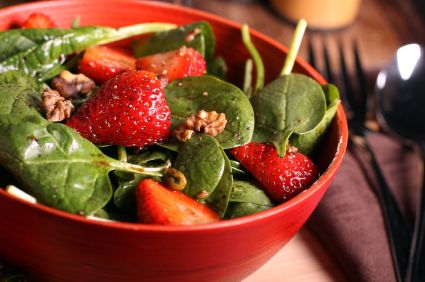 Fresh and juicy during spring and summer months, strawberries are delicious when combined with tender spinach and crunchy toasted almonds.
CALORIES: 162.5 | FAT: 15.2g | PROTEIN: 2.7g | CARBS: 6.2g | FIBER: 2.2g

As we head into 2012, I'm working on a list of original recipes and makeovers to share on SparkRecipes and here on the dailySpark. What would you like me to either make over (keeping the flavor but ditching the fat) or create?



Want more healthy recipes from me and fellow SparkPeople members? Be sure to subscribe to SparkPeople's Recipe of the Day email. Click here to sign up!

Did you know SparkRecipes is now on Facebook? Click here to "Like" us!



You will earn

5

SparkPoints

Like what you read? Learn more

about SparkPeople,

or

sign up

for your free account today!
Got a story idea? Give us a shout!